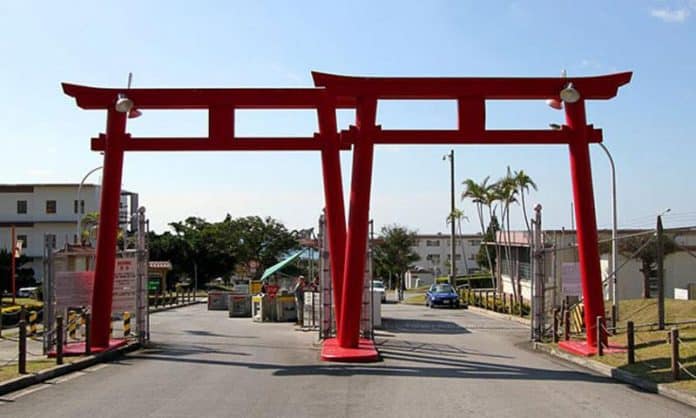 We will be publishing base reviews of all US Military Installations on Okinawa over the next few months. Many thanks to Anthony for taking on this time-intensive and incredibly helpful series for our readers!
CONTRIBUTED BY ANTHONY CAMINA
Torii Station, Yomitan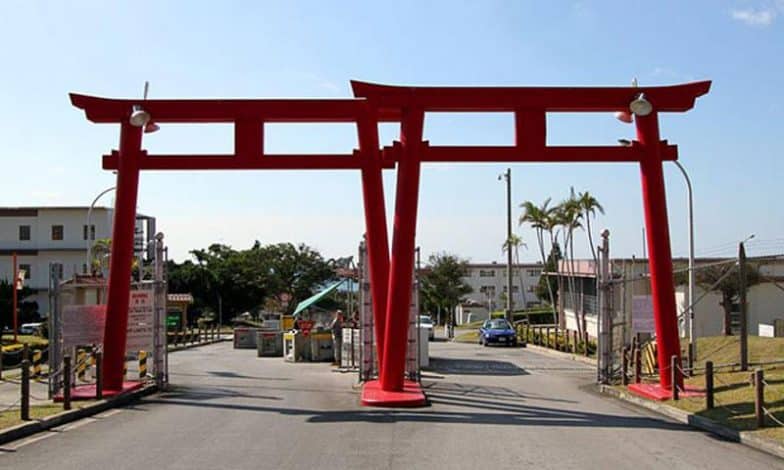 Overview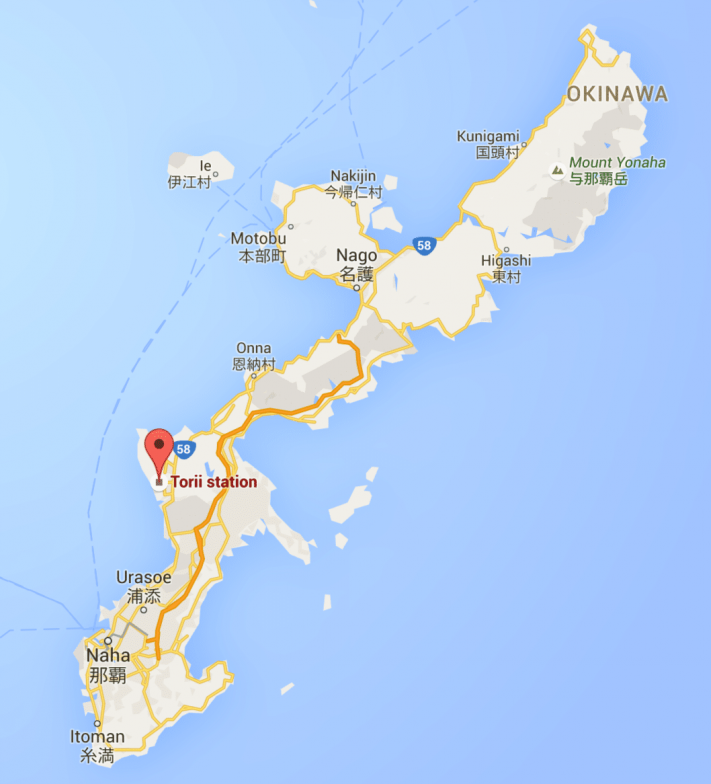 Torii Station is a United States Army Garrison located off the Yomitan peninsula which is surrounded by brilliant blue teal water and spectacular views of the East China Sea. Yomitan town is known for being one of the first cultivators of the sweet potato in Japan as it often called the "beniimo (purple sweet potato) hometown." Yomitan is also famous throughout Japan for producing some of the finest examples of the yachimun style of pottery.
Lodging
Torii Station does not have family housing located on the Garrison. Most personnel that work on Torii Station live on the neighboring Kadena Air Base. All housing on Okinawa is run by the Air Force. For more information or floor plans, you can visit the Okinawa housing website at https://www.housing.af.mil/okinawa/
Currently, you can only live off base if your designated housing areas are 98 percent filled or above. Generally, 4 bedroom housing fills up the fastest. The housing occupancy numbers are updated weekly.
There are no temporary lodging units on Torii Station. Typically most inbound families to Torii Station stay at the Westpac Lodge (Camp Foster) https://www.mccsokinawa.com/lodging/ or Shogun Inn https://af.dodlodging.net/propertys/Kadena-AB (Kadena AFB).
Shopping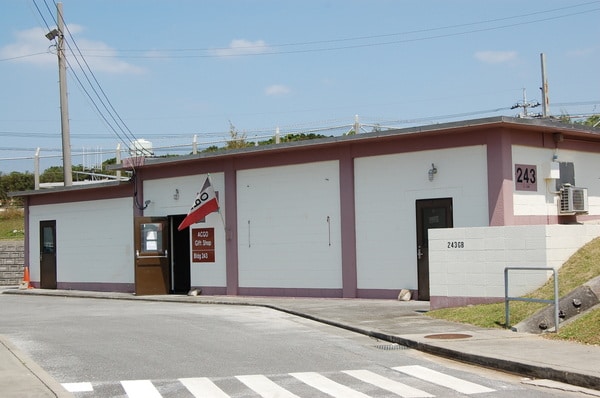 The newly opened Army Community Group of Okinawa (ACGO) gift shop in building 243 (behind the pool) has beautiful items for sale that support local charities. This particular gift shop also specializes in items made locally in Okinawa. Hours are Tuesday and Thursday from 1000-1400, Wednesday from 1400-1800 and the first Saturday of the month. You can call locally 644-4980 or find more info at https://www.facebook.com/ACGOkinawa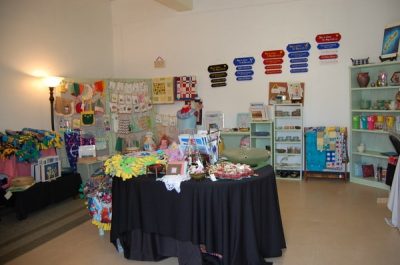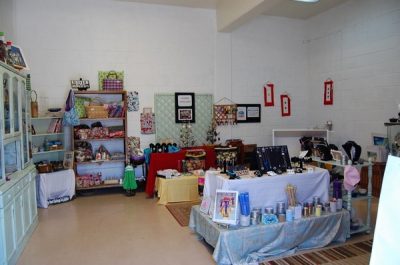 The base has a small Express Exchange near the front gate in building 238. The annex building 251 houses a barber shop, beauty shop, dry cleaning, tailor, and laundromat. The exchange website for Torii Station is: https://www.shopmyexchange.com/exchange-stores/Okinawa/OKI/Yomitan/Torii-Station-Express-1771309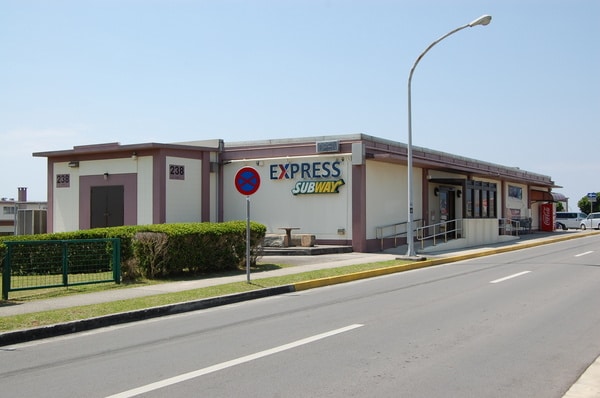 Community Bank has a banking center located in building 244. There is also an ATM located in the Express Exchange, building 238. For more info on hours or contact numbers visit: https://www.dodcommunitybank.com/m/locations/banking_center?id=684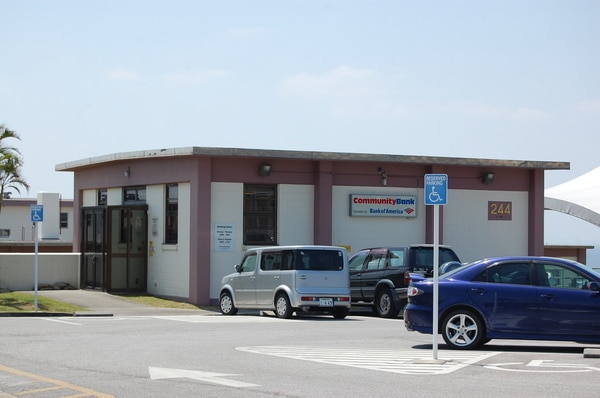 There is a fully functional United States Post office in building 226 that offers retail services such as Express Mail, Priority Mail, standard shipping, stamp sales, and money order sales. The post office accepts cash, credit, or debit cards. The Torii post office also houses PO boxes which are issued to personnel with an area clearance. Despite many misconceptions, a sponsor can reserve a PO Box for an inbound family as long as he has a copy of that inbound family's area clearance and orders. It is extremely helpful for a family to know their new mailing address before they have to move to Okinawa. For more info visit: https://www.mcbbutler.marines.mil/BaseInformation/PostOfficeInformation/ToriiStationPostOffice.aspx
Dining
Army MWR has two dining establishments on Torii Station. The first is called Havana's and is located in building 200. The Havana Restaurant has a diverse breakfast and lunch menu which can be found at https://www.toriimwr.com/havanas.html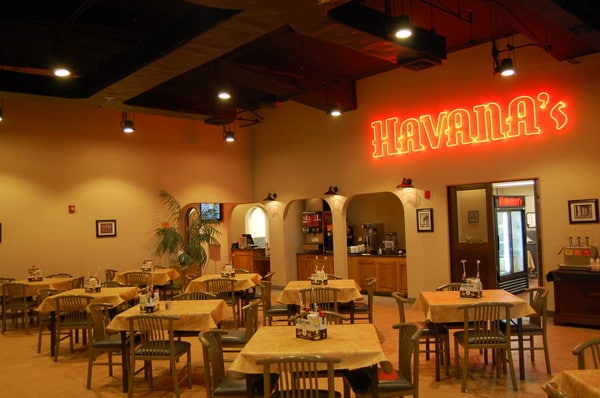 During the summer season, you can enjoy CJ's Sunset Grill located on Torii's recreation beach next to the waterslide in building 316. CJ's serves burgers, sandwiches, Fries and other fast food favorites. If you are hosting a party or get together CJ's offers several catering packages. For more info visit: https://www.toriimwr.com/cjs.html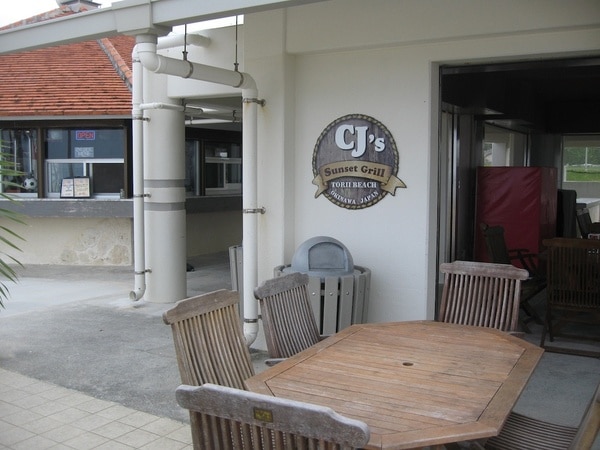 Near the front gate is a Subway retailer adjacent to the Express Exchange.
Within the Torii, library is a coffee shop called Pirate Republic Co.
Recreation
Just inside the front gate, you will find Building 240 which houses the pass and ID section and most notably, the Torii Arts and Crafts facility. The arts and crafts studio offers services such as framing, woodcrafts, pottery and children's programs. For more info visit: https://www.toriimwr.com/artscrafts.html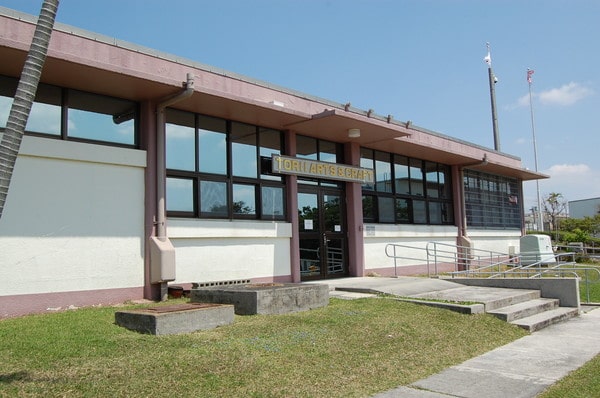 There is a garrison gym located in building 275 which offers a large weight room, adequate cardio room, racquetball courts, Family Fitness Room, Outdoor workout area, sauna, jacuzzi and steam room. For specific information on hours or contact info, please visit the Torii Gym website at https://www.toriimwr.com/toriigym.html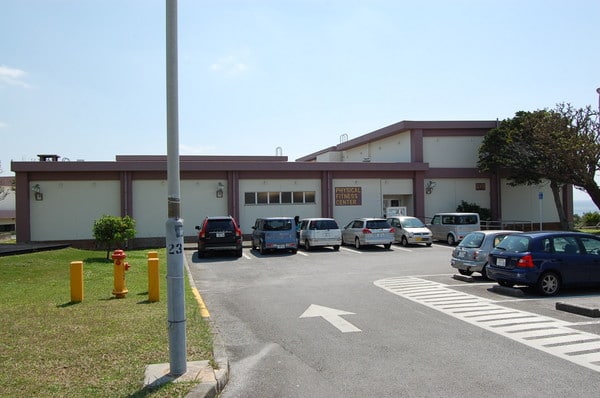 Torii Pool is newly renovated as of 28 April 2016. This facility is located in building 242 and offers scuba classes, pool parties, and unit training during non-duty hours. To find out the latest up to date information visit the pool website at https://www.toriimwr.com/pool.html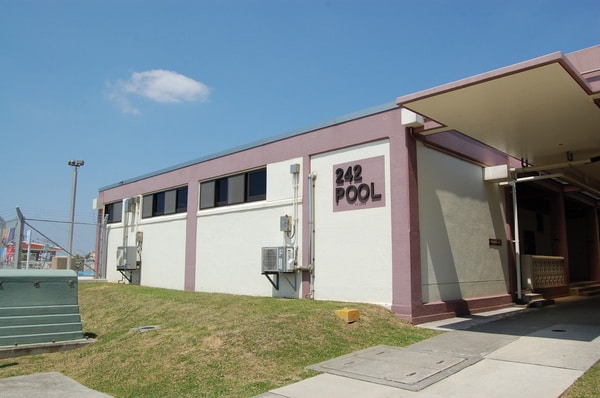 Torii Beach is one of the most popular recreational areas on Okinawa. It houses a waterslide as well as rental cabins, pavilions, recreational equipment rental, and a large shower/bathroom facility with lockers. The water offshore stays quite shallow which is ideal for people new to Okinawa's water environments or families with grade school children. For more info visit the beach's website at https://www.toriimwr.com/toriibeach.html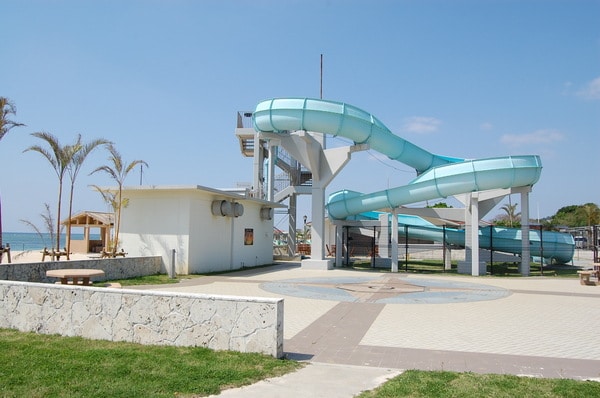 Torii Station also rents out their beach cabins for eligible Active Duty, Retired, and DoD Civilians and their dependents. The reservation number is 011-81-611-744-5396 commercial and 315-6444659/4698 DSN. Visit the Torii MWR website for more info: https://www.toriimwr.com/toriibeach.html#cabins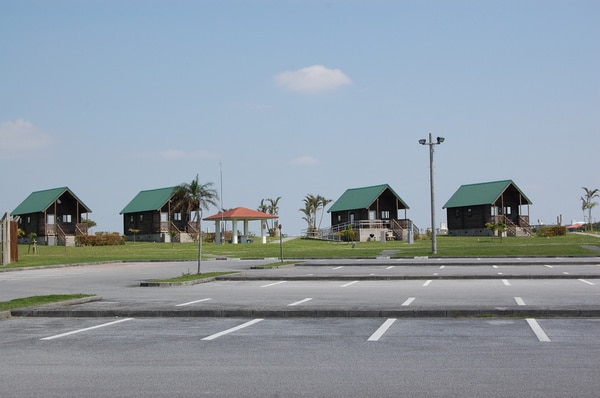 Education
Housing locations determine where children go to school on Okinawa. All on base schools are run by the Department of Defense Education Activity (DODEA) Pacific and are considered to be the safest and highest performing in the nation. There is a school liaison located on Torii Station in building 236, room 226 and can be reached at DSN 644-4703. For more information on DODEA schools on island visit: https://www.dodea.edu/Pacific/Okinawa/
The Garrison Education Center (building 246) offers tuition assistance help and hosts various self-help and transitional classes offered by the Army Continuing Education System (ACES). The education center contains offices manned by representatives from the main college campuses offered on Okinawa as well as flyers and literature from various online campuses. For more info on the education options on Torii visit: https://www.goarmyed.com/public/facility_pages/Okinawa_Torii_Education_Center/default.asp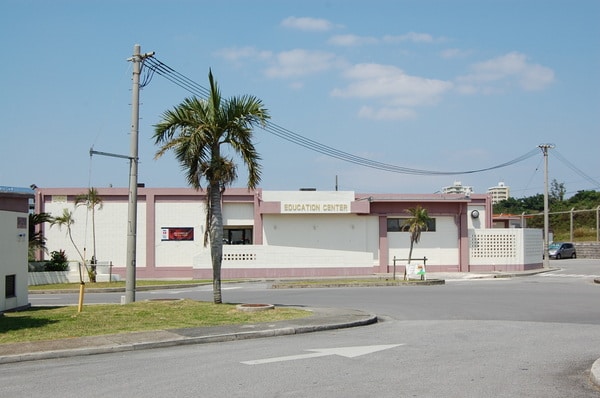 MWR manages the library on Torii that checks out books, E-books, movies, and video games. There are also a variety of resources on the site such as computer access, printers, and reference materials. For the latest info on the garrison's library services visit: https://www.toriimwr.com/library.html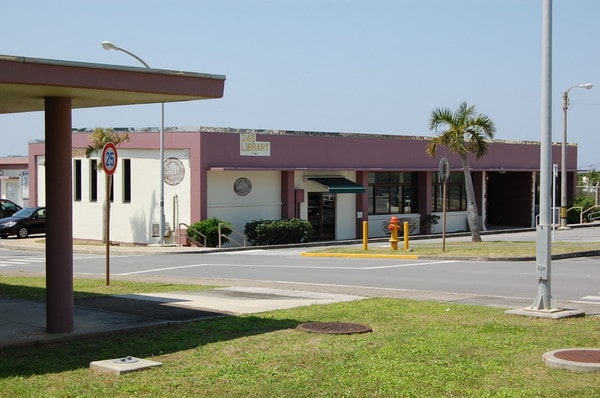 Torii Station is also one of the few places on Okinawa who have an Active Duty Armed Forces recruiter. The Army recruiter is located in building 224. For more info visit: https://usarmyrecruitingstationjapan.wordpress.com/
Family Services
Army Community Services has a facility which is located within building 236. It is here where you will find your newcomers info and orientation, volunteer programs, loan closet, Exceptional Family Member Program Representatives as well as other services. For more information, you can go to their web page at https://www.toriimwr.com/acs.html
Medical
The dental clinic provides services to all age groups and beneficiary types depending on space and resource availability. It is located in building 226. Appointments can be made dialing DSN 644-4286. Specific information can be found at https://www.usarj.army.mil/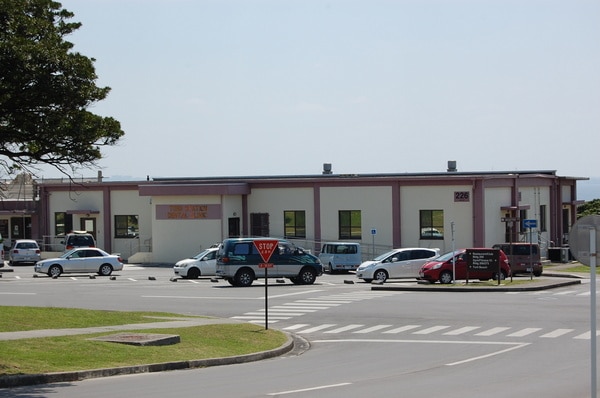 Transportation / Car Care
There is a fuel station operated by the Exchange on this garrison located in building 127. The service station does oil changes and other repairs by appointment. Store information can be found at https://www.shopmyexchange.com/exchange-stores/Okinawa/OKI/Yomitan/Torii-Station-Express-1771309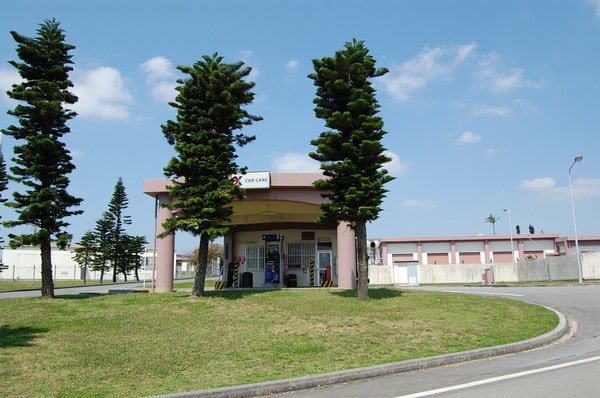 The auto hobby shop on garrison is called the Auto Skills Development Center in building 284. This facility is run by MWR and offers incidental repairs or bay, lift, tool rental or classes for those wanting to get their hands dirty. For the latest info visit: https://www.toriimwr.com/autoskills.html
There are various taxi services available in the area. Here is a useful Okinawa Hai article from Staci on the subject: https://okinawahai.com/taxis-and-thong/
Popular Nearby Attractions
Torii Station and its surrounding neighborhoods are some of the most scenic and interesting on the island. For this reason, the area is a popular attraction for vacationers, nature lovers, history buffs, and outdoor enthusiasts.
Below are but a few suggestions by fellow Okinawa Hai alumni that you can use to embark on your own adventure.
Zaikai Wooden Way Walking Trail
And as always check out our To Eat Index by location for the inside scoop on the best places around Yomitan and Onna Village to get your food fix!