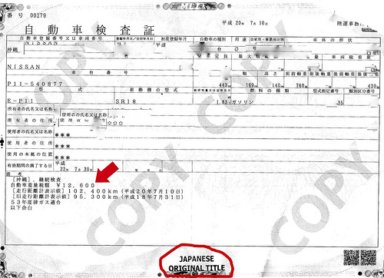 Original Article:
A fact of life here on Okinawa are all of the unfamiliarities that come with owning and driving a car. The following post about renewing a JCI is contributed by the very empowering reader, Shannan.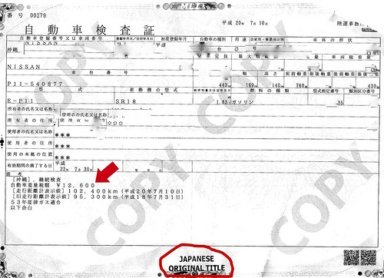 The dreaded JCI, doesn't that acronym make you shudder in horror. For me it was the fear of the unknown. I couldn't find any information on it, and most people pay a garage to do it. I have also heard stories of JCI's costing from $550 to over $1,200. My husbands car is an older small simple car that we didn't pay much for initially, haven't driven much, and were not willing to put more than around $700 into for a JCI. My first step was to call Typhoon motors on Camp Foster. They were not very forthcoming with what my final price would be, but said most are around $750. This fee included a $100 maintenance cushion to be used if something simple such as brakes, or engine cleaning needed to be performed. Anything over $100 you would be billed for afterwards, anything under you get a refund. My husband was all for going this route, they took care of everything. Drop it off by 9 am, and pick up the same afternoon.
My problem with this was a.) I didn't want to pick the car up at the end of the day owing $950 due to repairs that were needed. b.) I didn't want to pay Typhoon Motors to do something I could do myself.
So I did, and I saved enough money to not feel bad about the trip I took to Cocoks this week, and my husband still owes me, he owes me big.
Heres how the day went down:
9:00am: Go to an insurance company and purchase a JCI policy. I did this at Kadena USO. The cost was 11,120¥. It is the same for every vehicle. So this fee won't vary from my car to your van, etc.
9:40am: Go to JSVRO building (across from the library on Foster, right inside the Commissary gate) to pay the weight tax. Its the desk all the way over to your right. Have your odometer mileage written down, they will need it. To calculate the yen you will need, look at your Japanese Title. Add the number I have circled on my title and 3,200¥ which is the total of the various fees they charge. My total was 15,800¥. After you pay this tax the nice lady will stamp a few pieces of paper and send you to the inspection office.
Walk to the back of the building to door 6 (everything is numbered there, isn't that nice)). Here you will pay AAFES $20 to inspect the auto. You then walk back to your car and drive around the right side of the building to inspection lane 5. Before you do this remove your wheel covers.