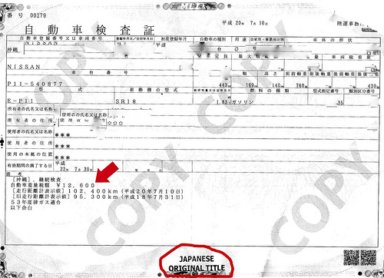 Here the inspection begins. They will guide you through everything. He began with the obvious things, brake lights, turn signals, horn, seatbelt light, etc. Then a machine went across the front of the car with the headlights on high beam, then low beam, making certain the lights were aligned correctly. After that I drove onto some contraption and followed his directions which were something like this "Accelerate to 40, brake, accelerate, brake, emergency brake, pull harder! pull emergency brake harder!!" Might want to practice that move before you go. I thought I was going to fail on the basis that apparently I suck at pulling up my emergency brake.
After that physical exercise, he raised the hood for a quick visual check.
Lastly the car was raised on the lift (with you inside) and they do a quick inspection underneath, checking for I have no idea what.
This is when you get the grade…pass or fail. Luckily we passed the first time with no problems.
If you don't pass, you can correct any problems same day before 1530 and pay no additional fees.
If the repairs take a day or two you have to pay an additional 1,800¥ for the final inspection. If it takes more than a week, you also must pay the $20 AAFES fee again.
Since I passed, I was allowed to drive on around to the final inspection side (lane 4 I believe). Here he did a quick glance over my paperwork, stamped a few things and sent me back inside the building.