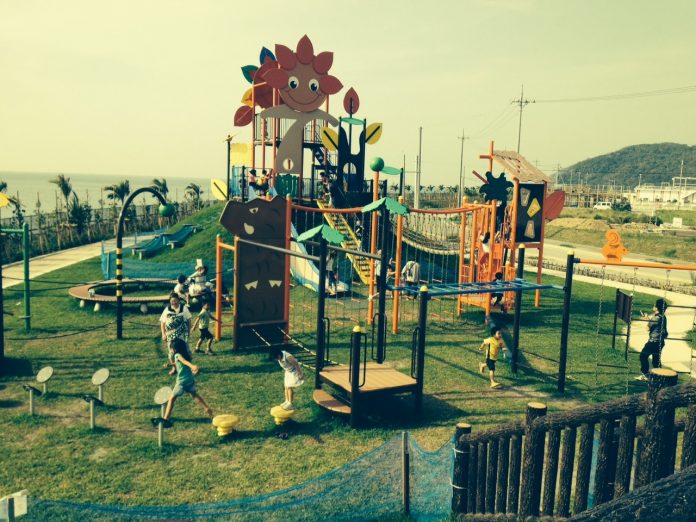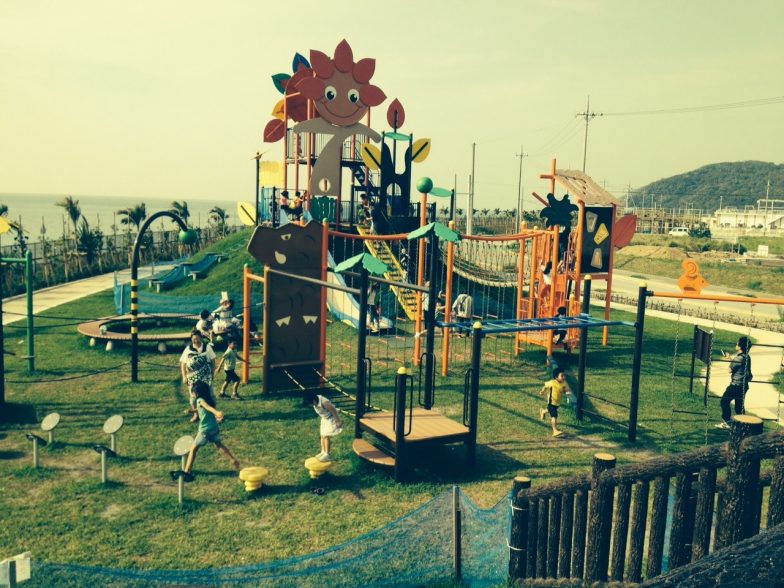 CONTRIBUTED BY HEATHER OLSEN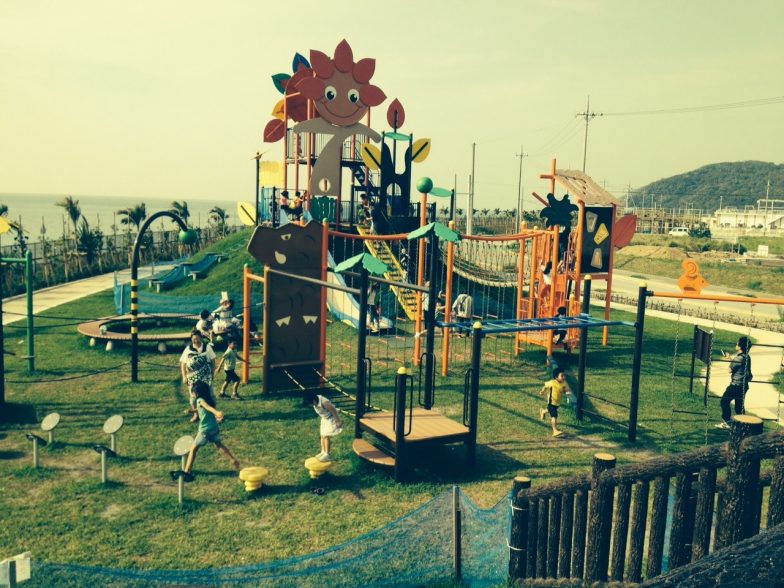 Usually when I discover new playgrounds with my kids, my husband is not with me. On this particular trip he was. The first thing he said was, "If you want to make more kids in America healthy, build more playgrounds like these! It's a confidence course for kids! I want to play on this one!"  Ha ha. I am sure if we could afford the liability insurance we would end up with one of these of our own.
I read an article in Japan Update that mentioned a new playground in the Ogimi city area. I could not find the city so I enlisted the help of Amy Maddocks. You now have another reason to go to Okuma. This playground is a few miles south of it.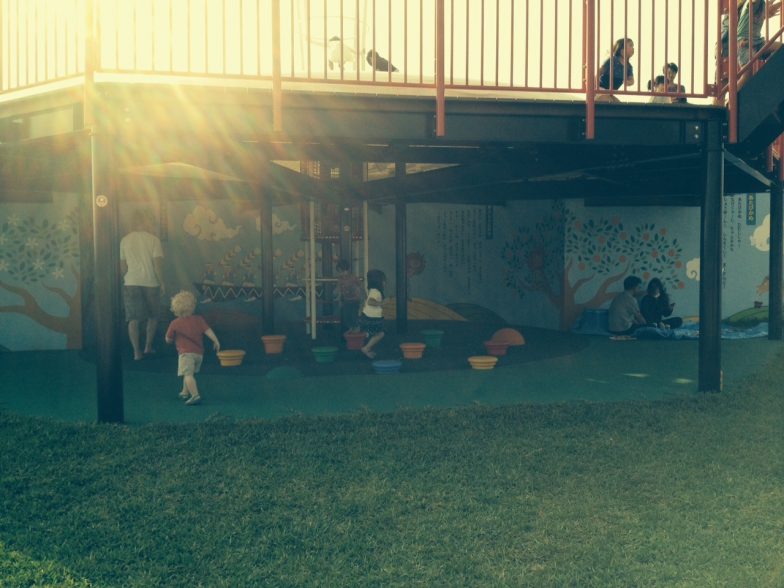 This playground is a combination of many of the playgrounds that I have posted in the last few months. It has the trampoline top of Ogido Park, the difficulty of Motobu Park and the personality of Beaury Park. There is also a full-length basketball court and open grassy areas for other activities. The park sits right on the ocean, providing a beautiful view; however, there is no beach access in the park. In the bathroom there is even a small fold-down toilet seat for the little ones.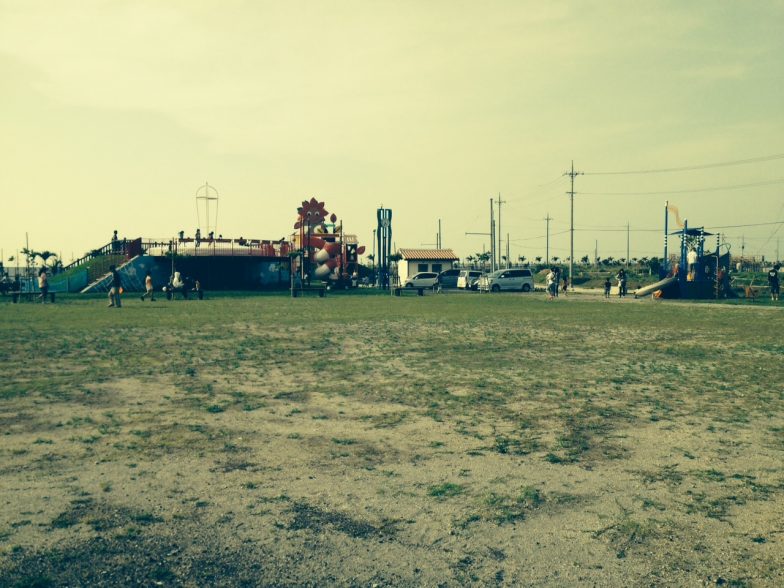 Directions: Go north past Nago and the Motobu Peninsula on the 58. After you cross the last bridge before Okuma, turn left on the next road. There is a blue distance marker sign just before it and some weird looking drift wood fish and/or dragons on the left side. If you miss it, just keep going. The road for the park connects back up with the 58 up ahead. You will see the park shortly afterwards then the park road.
Google map points: 26.677865, 128.099448