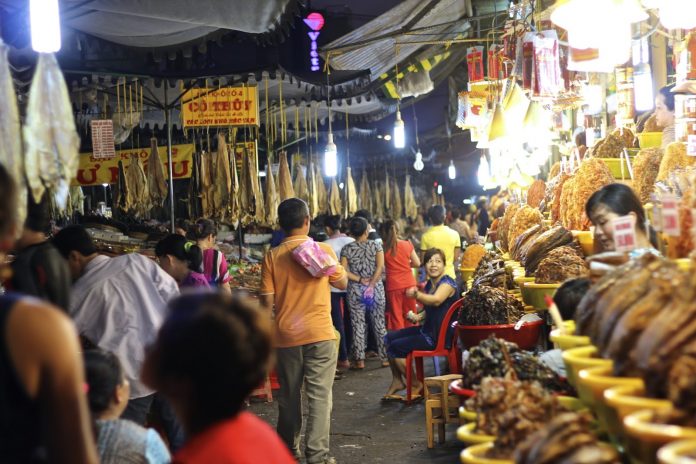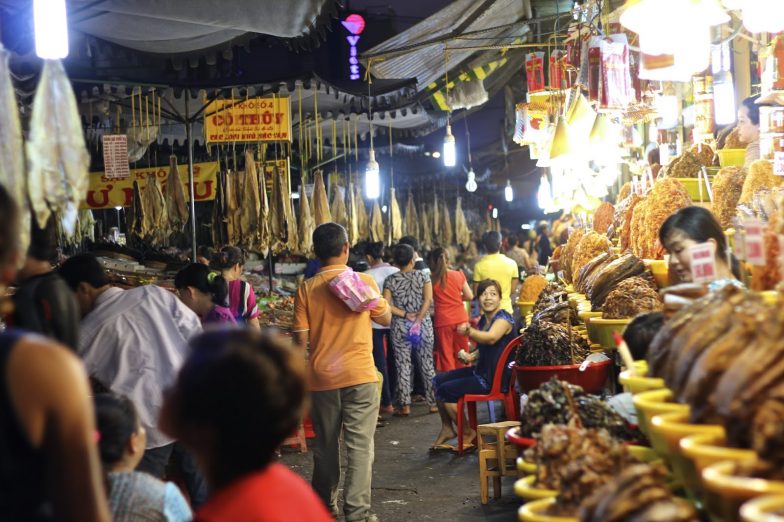 Editor's Note: This is the eighth installment of Kassie's adventure through Cambodia and Vietnam with her sister. Click on the following links to read the others: Part 1, Part 2, Part 3, Part 4, Part 5, Part 6, Part 7, Part 9, Part 10
CONTRIBUTED BY KASSIE O'DRISCOLL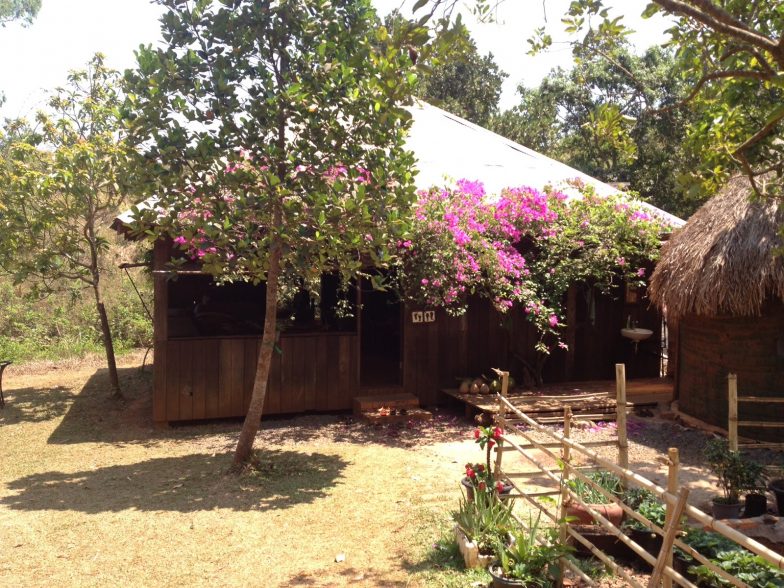 We had a choice to make after seeing the elephants: to stay or not to stay. After realizing that there wasn't much else to see after a day in Mondulkiri, we decided to leave. Instead of making reservations, we got up first thing in the morning and tried to get on the first round of express vans going back to Phnom Penh. I had actually emailed the company overnight and they told me to just show up, but they're located in Phnom Penh and it quickly became clear that they don't relay the messages.
After lots of frustration, we missed the first round of vans. They were all full, but we finally worked it out and got a spot on the 1:00 p.m. van. It was around 8 a.m. Great, what now? Well, we started walking around and I spotted a massage sign. That should brighten our day, right?! Well … kinda.
Two very eager women greeted us and escorted us to the "massage room," a pretty dirty room with two mattresses on the floor. The sheets were visibly dirty, too. We wanted to run, but at that point it was too late! They wanted us to undress and use a dirty towel to cover ourselves – we decided to keep our clothes on. After the most awkward massage of our lives, they wrapped it up by wiping our faces with baby wipes and, then, rubbing their dirty hands all over our faces. I can't begin to explain how gross this entire experience was.  We left in a hurry.
Luckily, we didn't end our Mondulkiri experience with this. Instead, we discovered this amazing cafe, Cafe Phka, off the main road where we enjoyed their nice backyard patio, dessert, and other goodies!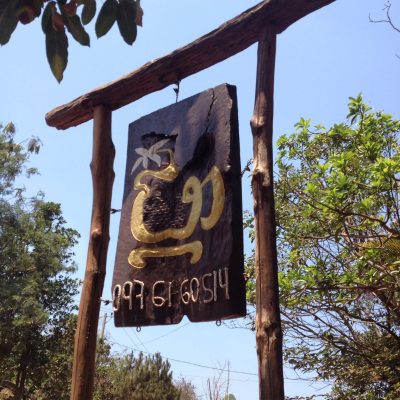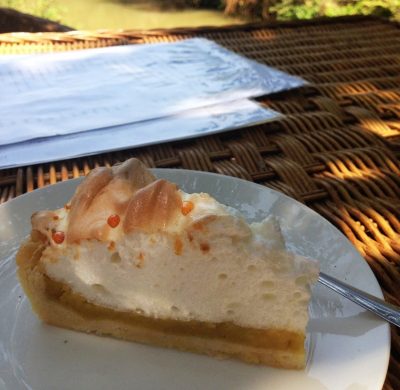 They had recently opened and were working out the kinks of a new business, but I really hope they see lots of success. The town could use a place like this!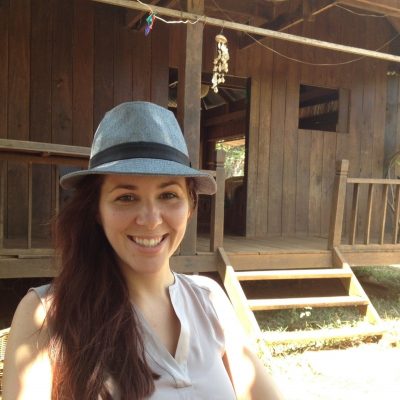 We also had the chance to check out the first honey shop in the town. They had the opening ceremony the day before and I think we may have been their first customers. It was so fun to support the local businesses! I did have some trouble getting the honey home; it leaked a lot, but I emailed them to let them know. They quickly responded and I hope they make improvements for those making purchases in the future.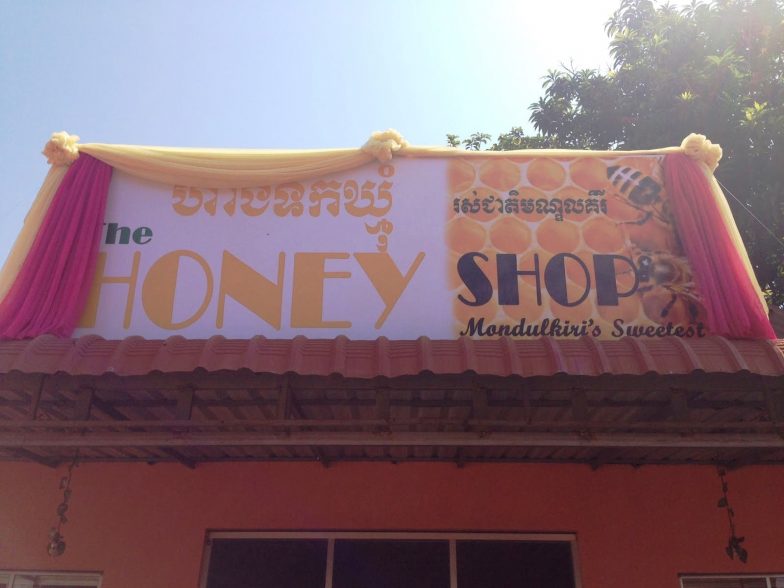 After the eventful morning, we hopped on the Express Ford Van to start the journey back to Phnom Penh and then onto Vietnam. This was probably my least favorite trip that we made. It was hot, there was little leg room, and the guy behind me kept pushing my seat up so I had even less room. Ugh (#tallgirlproblems).
When we finally got to Phnom Penh, we headed to the Frangipani Villa Hotel because it looked so pretty on Trip Advisor and had good reviews. The room was nice, the breakfast buffet was fantastic … like really fantastic … but the internet barely existed. They had routers on every floor and the only one that really worked consistently was the one in the lobby. On most trips this wouldn't be such a big deal, but we were literally trying to make reservations for our next destination.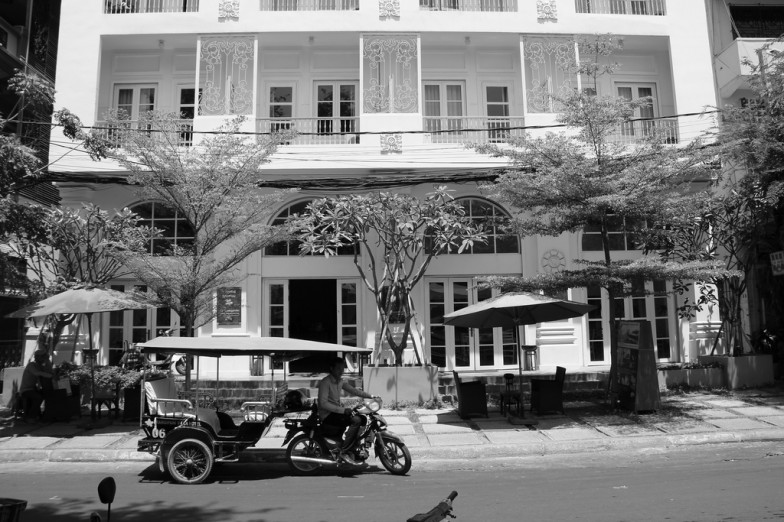 The hotel was close to all of the shops that we fell in love with during our last stop in Phnom Penh. So, we shopped a little that night and went back to the Friends restaurant for another pineapple chili margarita! In the morning, after we ate, we shopped a little more and found a lovely soap shop, Senteurs d'Angkor. Be sure to do lots of fair trade shopping in Phnom Penh. I know I've mentioned it before, but it really is as awesome as I'm saying… just ask me! Ha!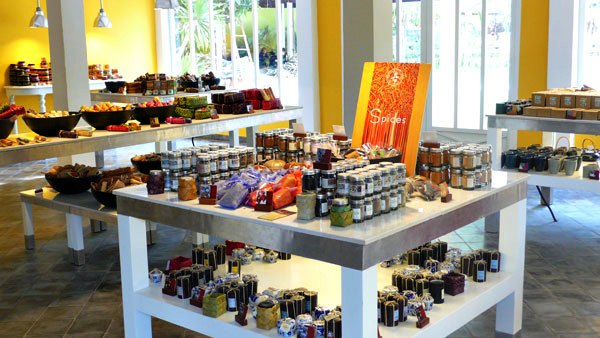 The hotel receptionist made reservations for us to take a boat from Phnom Penh into Chau Doc, Vietnam. She told us that it was a 70 passenger boat and we decided it would be best to take a bottle of wine with us on the journey – we'd just sneak it straight from the bottle if we had to. Then, something funny happened: it was a 7 passenger boat. We were the only passengers during our 4-hour trip from Cambodia into Vietnam. The good news is, our captain happily let us drink our wine and even brought us glasses! We're super classy.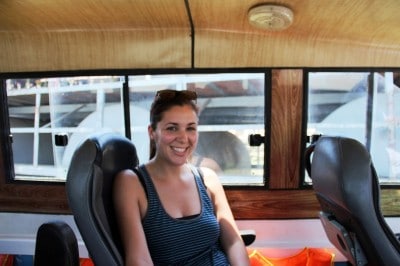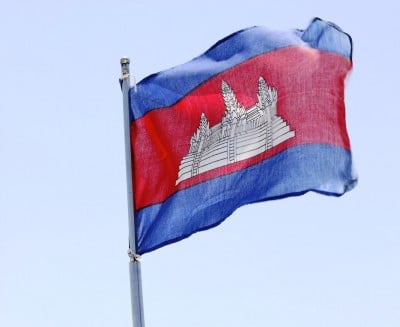 The border crossing was easy as pie and we were in Chau Doc in a flash! The views were awesome and the breeze was so refreshing! My favorite part was crossing the border and our boat captain pointing at the land where the two flags flew side by side. How cool is that?!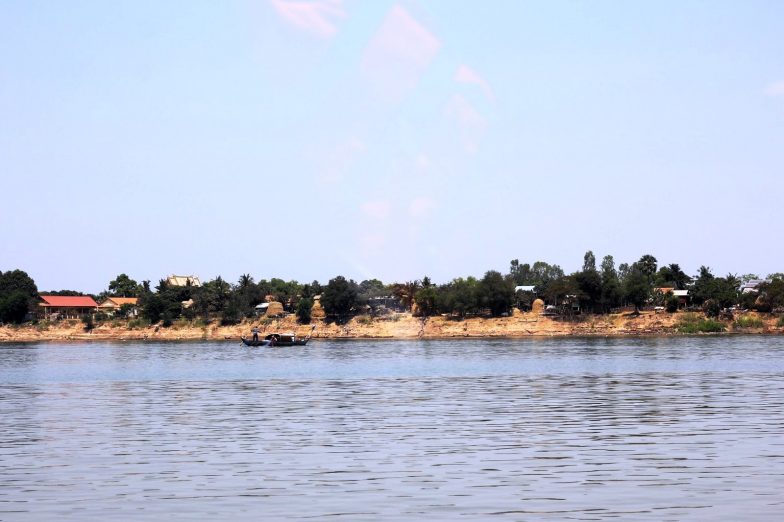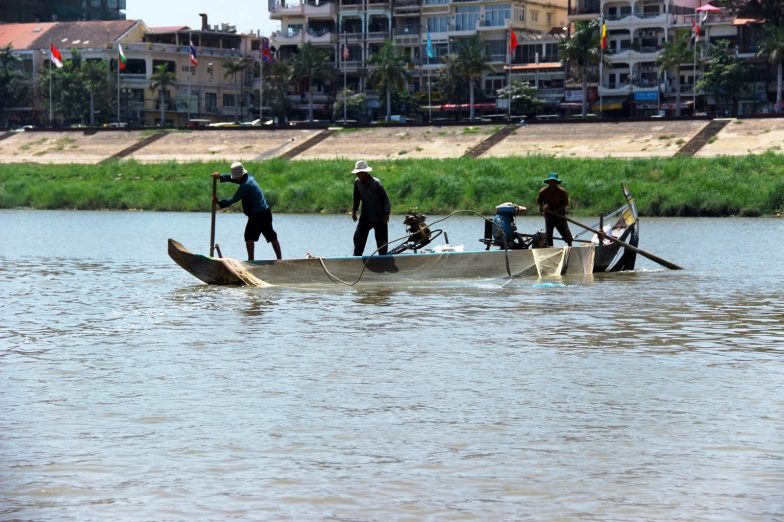 After arriving in Chau Doc, we made our way to our guesthouse, Murray Guesthouse, by jumping on the back of motos and putting on their extra helmets. That was the first noticeable difference between Cambodia and Vietnam: helmets. Although, we did notice something weird: all adults would have helmets on, but the children usually did not.
The guesthouse owners were very helpful and the hotel itself was super cute! They showed us to our room and told us the best way to get to the market. On our way to the market, we stopped to get some food. There aren't too many places to eat so we just stopped at one of the three or so options. We had some flavorful and delicious spring rolls and prawns.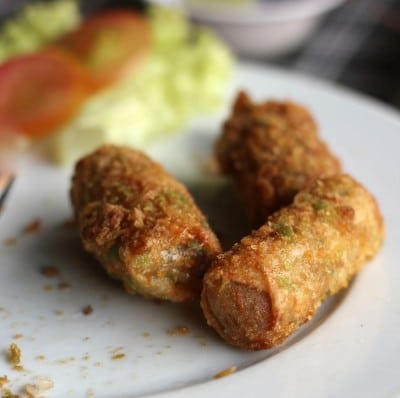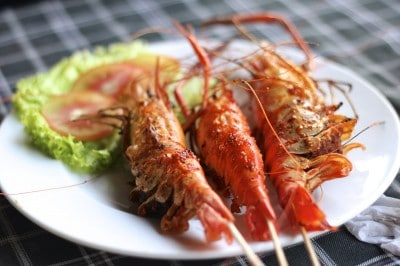 The market was really neat! It was unique because it was a wet and dry market. The clear distinction between the two made it a really cool experience. However, we were there late at night and you could definitely tell because of all of the stinky fish!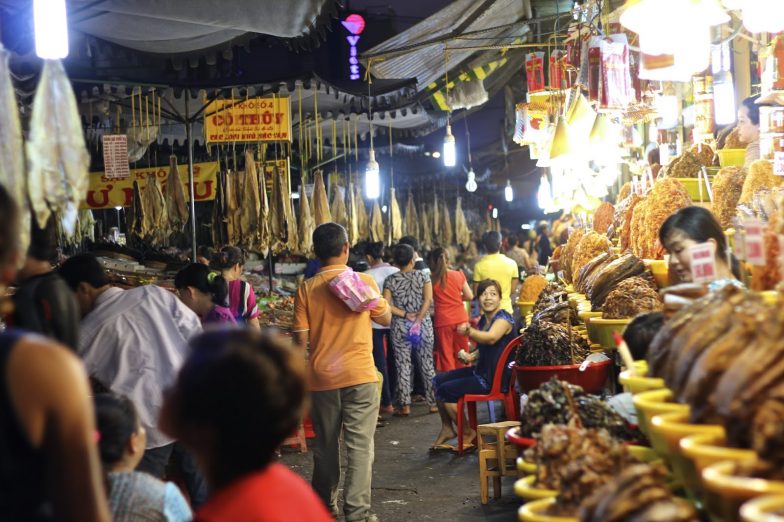 To wrap up the night, we went to a local spot known for their sweet and sour fish soup and pork. It was all so good! I was a bit "hangry" (hungry-angry) and we had to wait a little bit to be waited on, but the food was good so it made up for it. It was the perfect way to end our journey into Vietnam.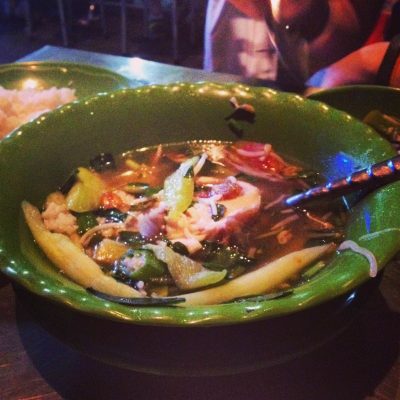 We took a rickshaw back to our guesthouse and were so ready to go to bed! It was a long day, but an incredibly wonderful one. We had successfully made it to Vietnam. Hooray!