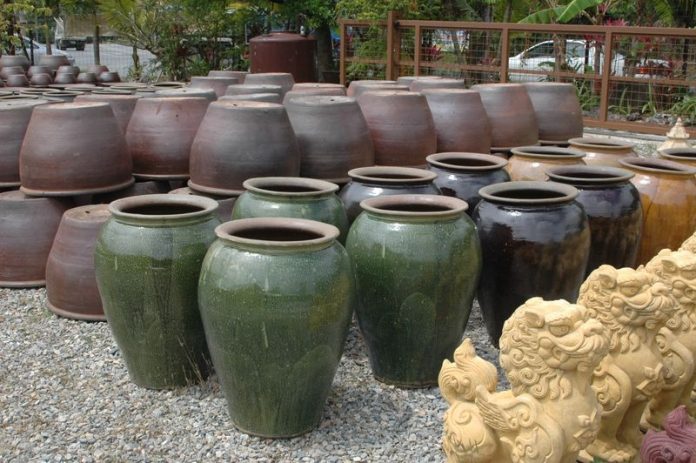 CONTRIBUTED BY LARISSA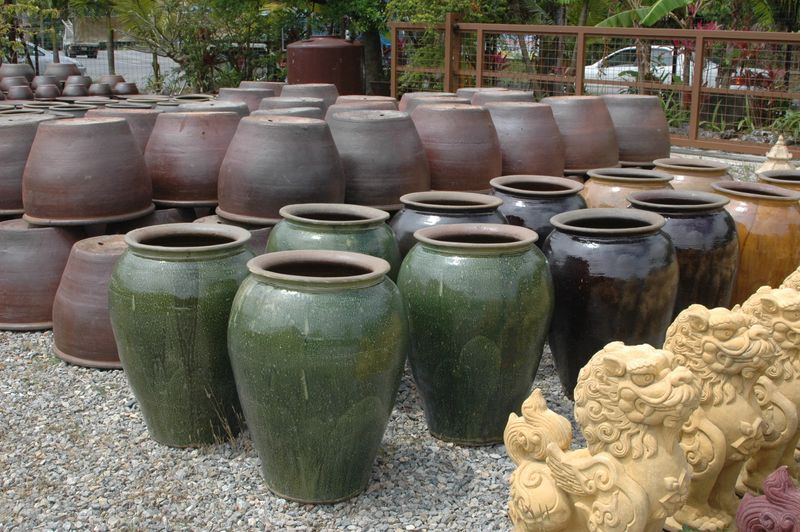 Many of us have passed this interesting corner lot, filled with huge treasures just waiting to decorate our yards and homes.  You pass this store when you are heading to the Pineapple Park, Sachi's Antiques or the British Wine and Tea Shop.  I have never stopped to check it out because I'm always on my way to someplace else.  Finally, I was "forced" to stop and check it out.  The Okinawa Hai Editors, as a part of our Northern Adventure day back in May of this year, stopped in and I'm so glad we did.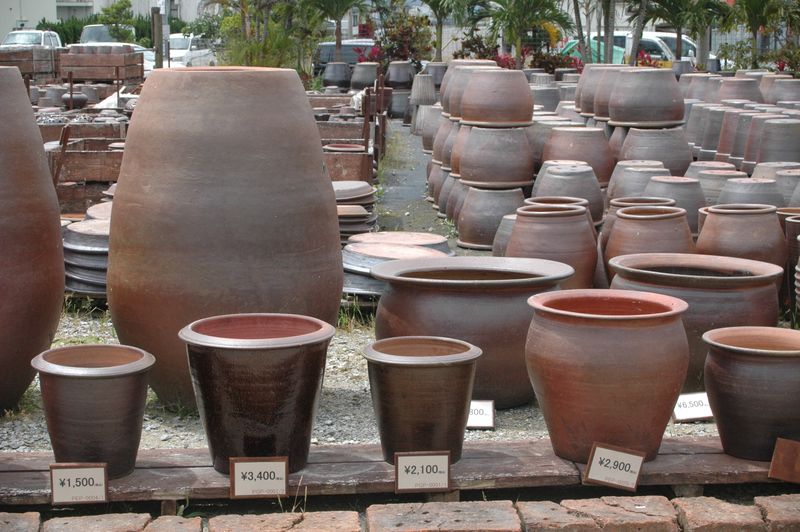 Though they seem to carry a lot of very large pots for huge trees, lilly pads or a pond-in-a-pot (coined by my friend Dasha), they also have a small shop on the property.  This shop houses small pottery items, knobs for cupboards and lighting fixtures.  The owner shared that in addition to the pottery they sell, they make the planter boxes you can find here as well.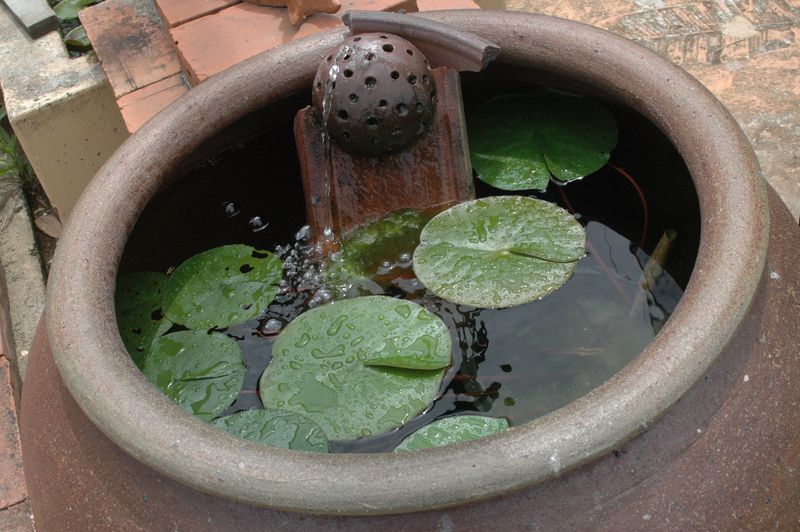 This is a great place to get yard decorating ideas!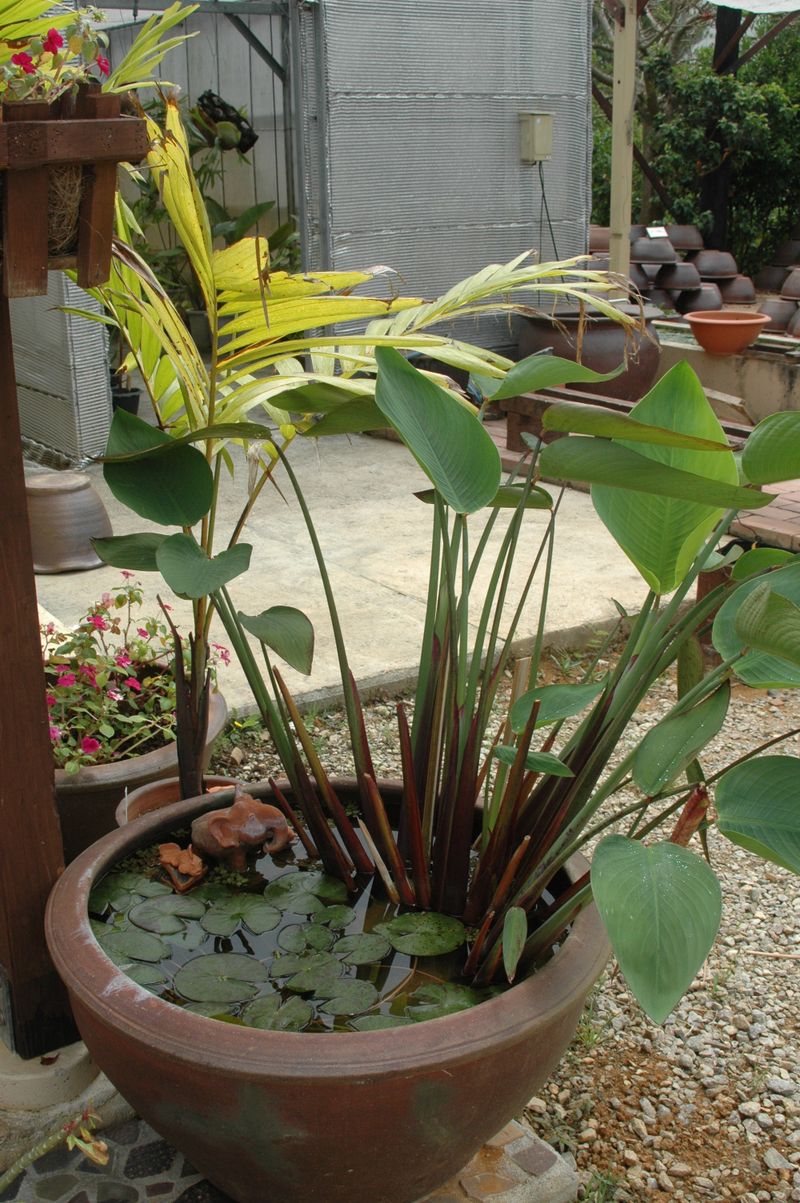 Inside the shop you'll find all sorts of decorating elements: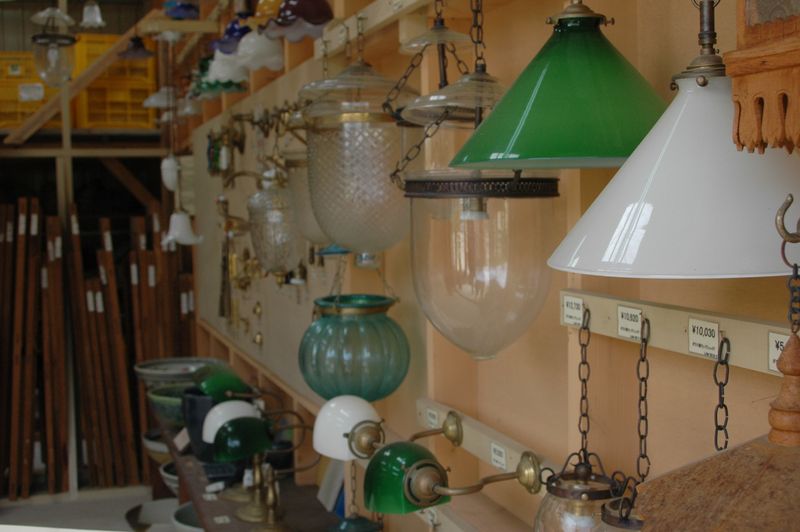 Lighting fixtures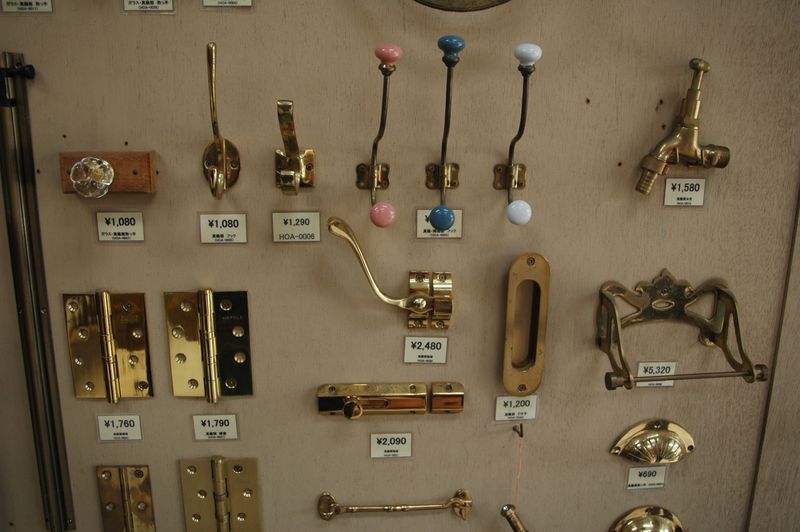 Knobs, hinges, etc.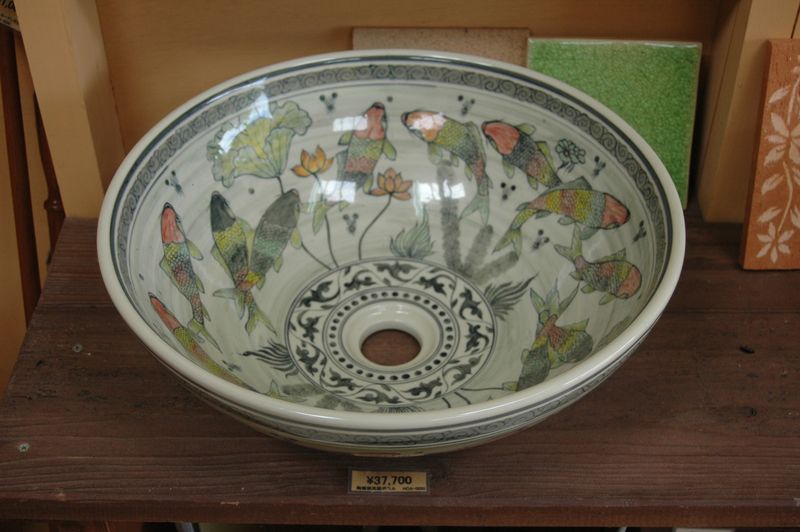 This beautiful sink would look great in a guest bathroom.  This is my new obsession and a must have before I move back to the states.  I know the Marine Gift Shop, Island Treasures, was selling these a few months back and at a great price.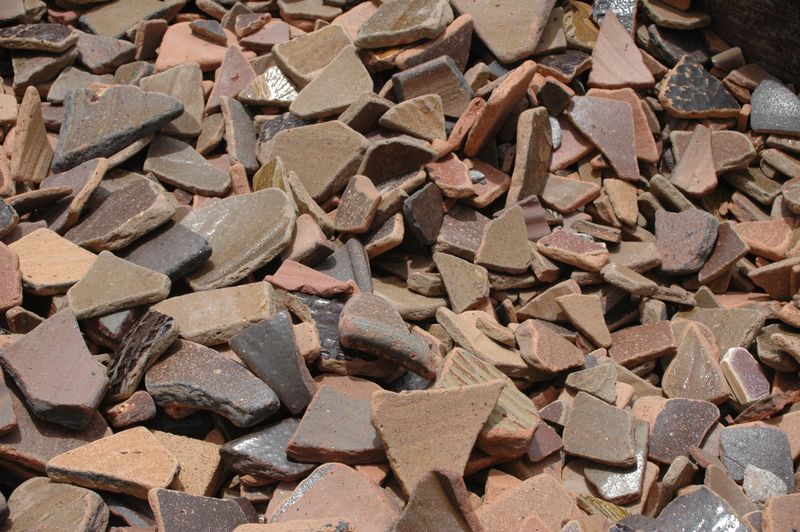 You can even purchase shards of pottery for that project you have always been wanting to create!!!!  Not sure what you would make with these but I couldn't resist taking a photo of them – sorry I didn't include the price.  Just another reason to visit the Nago area and Nankuru!
---
Nankuru: Pottery & Garden Supplies
Payment:  This store takes Yen, Master Card and Visa.  To make credit card purchases you must spend at least 5,000 yen.
Location: Nago
Hours:  Tuesday – Sunday 10 a.m. – 7 p.m.  Closed on Mondays.  Contact info: 098-052-0796
Address: 1219-54 Biimata, Nago, Okinawa Prefecture 905-0005, Japan
GPS Coordinates: 26.6137278, 127.97012990000007
Directions:  Take the expressway North towards Nago until it ends – exit 10.  Follow 58 until you reach 84 and make a left.  Take this street a little ways until you get to the big corner lot overflowing with pottery on the right hand side.  Go through the signal and then turn right into the parking lot.  Park on your left – the pottery area is on the right.  You will be parking in front of a beautiful garden area where a lot of the store's pottery is displayed in it's true element!  There use to be a restaurant on this property and there is a store that will open in the future.