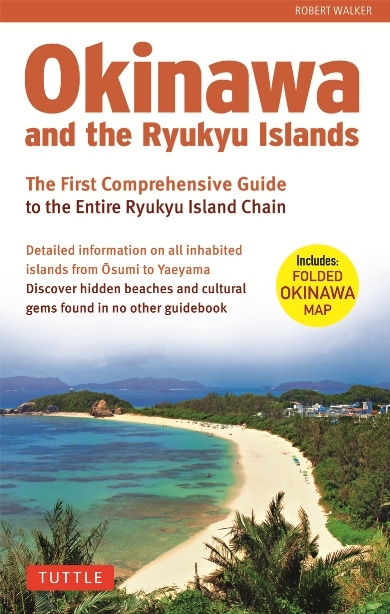 CONTRIBUTED BY MARIE LEWIS
Editor's Note: Local author Robert Walker provided a complimentary copy of his book to Marie so that she could take a look inside and share the highlights with our readers.  The opinions below are all hers.  We hope you find the information helpful!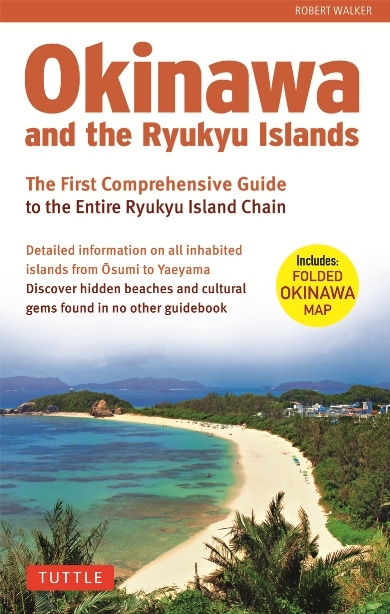 Having almost reached my two-year mark on Okinawa, I felt pretty satisfied that I'd seen all the local guidebooks had to offer.  I devoured everything I could get my hands on in the first few months of living here, and I have admittedly become somewhat complacent in my search for new information.
What struck me about Okinawa and the Ryukyu Islands: The First Comprehensive Guide to the Entire Ryukyu Island Chain, is that it devotes so many pages to the many tiny islands surrounding Okinawa.  There are three chapters specifically about the main island – one each for the south, the center, and the north.  Beyond that, there are several other chapters dedicated to the Osumi Islands, Tokara Islands, Amami Islands, Keramas, Miyakos, Yaeyamas, Daitos … catch my drift?
The author's own summary offers the best "snapshot" of what you'll find inside:
Detailed ferry and flight information
Visits to historical and cultural landmarks
Where to find the best beaches and surf spots
Sights suitable for families with children
Hikes and nature walks for all ages
Hotels and restaurants on uninhabited islands
The book is not short on photos, which is great for me because I really need those visuals to pique my interest.  Cultural, wildlife, and historical information is also sprinkled throughout the book in interesting inserts.  For example, you can find out why Pachinko is such a big deal here, read an objective synopsis of the controversy surrounding the American military presence in Okinawa, and find out where you can spot one of the most famous pine trees in Japan (hint: it's not on the main island of Okinawa!)  There are countless tidbits that surprised me!
I also really like that the book comes with a detailed map of Okinawa and the major outlying islands (including ferry routes.)  This will be something to keep in my car for sure!
The book will be available at the local exchanges by May 2014, and I'm told that the libraries on base have also ordered copies (so you can check it out for FREE too).  Happy exploring!