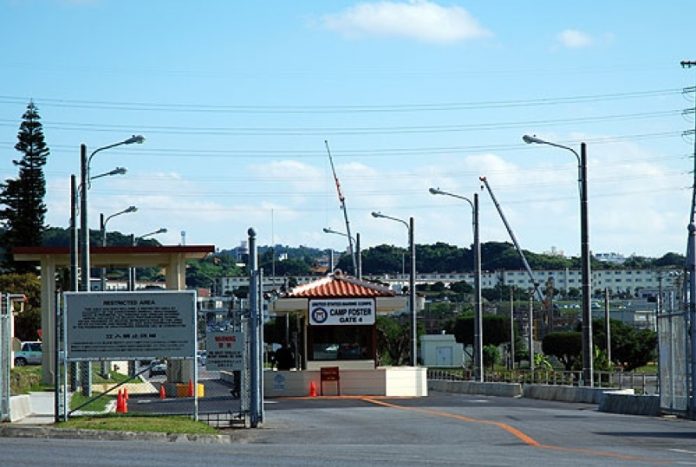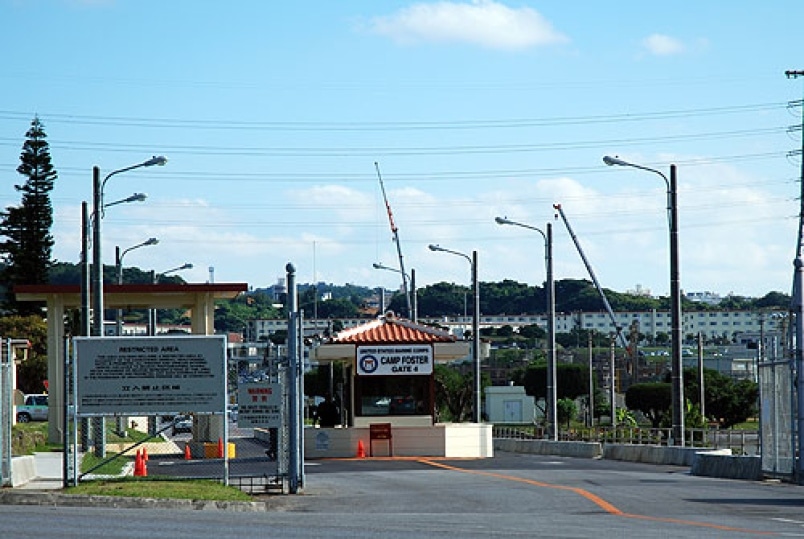 There is an exchange convenience store near the Legion Gate in building 464 which sells alcohol, snacks, drinks, hotdogs, medicine, magazines, and household convenience items. This location also has a video rental section that sells used DVDs and Blue Ray disks. This store is known as the Butler Express and is open 24 hours a day.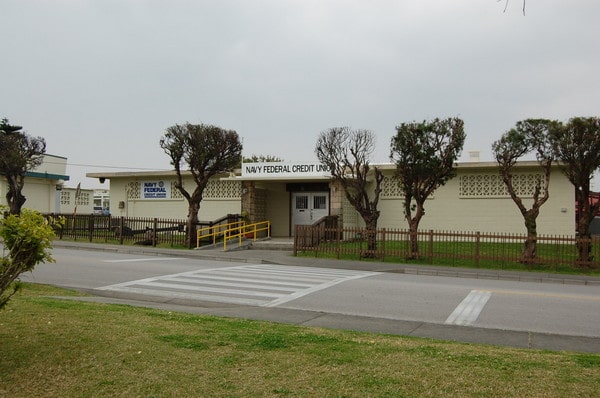 There are two financial institutions located on Camp Foster. Community Bank is located in building 1005 and is the only of the two financial institutions that can exchange foreign currency https://www.dodcommunitybank.com/m/locations/banking_center?id=678 .
Navy Federal Credit Union serves all branches of the military to include DoD members and their families. The credit union is located near the base theatre across the street from Popeye's in building 1009. For more info on Navy Fed visit their website at: https://www.navyfederal.org/branches-atms/locations-by-service.php?branch=MarineCorps
There is a fully functional United States Post office that offers retails services such as Express mail, Priority Mail, standard shipping, stamp sales, and money order sales. It is located near the Main Exchange food court in building 1006. The post office accepts cash, credit, or debit cards. The Foster post office also houses PO boxes which are issued to personnel with an area clearance. Despite many misconceptions, a sponsor can reserve a PO Box for an inbound family as long as he has a copy of that inbound family's area clearance and orders. It is extremely helpful for a family to know their new mailing address before they have to move to Okinawa. All posts offices on Okinawa are closed Sundays, Wednesdays, and federal holidays.