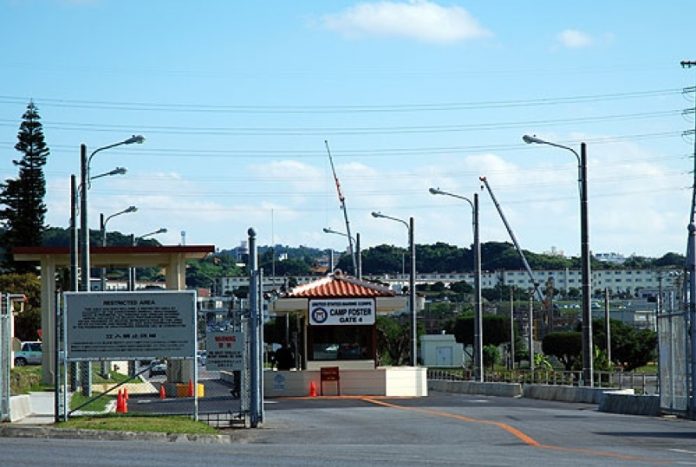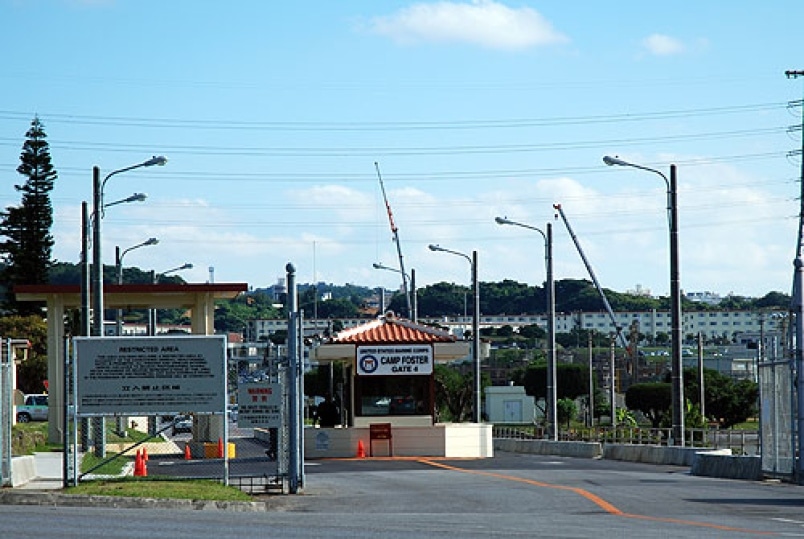 Marine Corps Bases Camp Butler offers a camp to camp bus service called The Green Line for service members and space available transportation for authorized ID card holders. The Camp Foster is the Green Line Hub with busses to every camp stopping at the Main Exchange bus stop. For more information you can visit the MCB Butler Shuttle Service main page at: https://www.mcbbutler.marines.mil/BaseInformation/TheGreenLine.aspx
There are various taxi services available in the area. Here is a useful article from Staci on the subject.
Popular Nearby Attractions
There are an enormous amount of restaurants, parks and tourist attractions that can be enjoyed near Camp Foster. Below are but a few suggestions by fellow Okinawa Hai alumni.
Araha Beach is very near the Commissary Gate and is a favorite place to visit among westerners and locals. The linked article is older but still relevant article, written by one of our original writers, Julia.
One place on most visitors to do list is Nakagusuku Castle. Here is a beautiful article about the UNESCO World Heritage site.
The Nakamurake Old House is near Nakagusuku Castle and is hundreds of years old. An article for this local treasure can be found linked above.
Sam's Café is located within walking distance of Camp Foster's Legion Gate. This establishment is a good place for island newbies to transition toward dining off base. The service is impeccable, the food is delicious and they accept all major credit cards.
One absolute favorite of most people around Camp Foster is Gen Restaurant. If you feel that you have graduated past Sam's and are ready for something more along the lines of a traditional Japanese flavor pallet, Gen will not disappoint. The link above has a reader review along with comments which pretty much sum up what this culinary gem is all about.
A brunch favorite is the Rose Garden outside Plaza Housing. The Rose Garden is so popular that it often has issues with parking and overcrowding. To avoid the drama I would recommend going on a weekday. I also suggest getting the scones, eggs benedict, or pork chop with eggs.
A popular place outside the Legion Gate to shop for furniture and household goods is the Living Design Space or what most people refer to as Today Ok. This area is actually a combination of several stores. One area sells used furniture, one area sells imported goods and household items, and another area sells modern furniture and is reminiscent of IKEA. The final area on the second floor is co-located by a Café and sells upscale items made by famous designers but is very pricey. A great article can be found at this link.
Curry Rice is a Japanese staple but the reigning king of Japanese Curry in the minds of most westerners living on Okinawa is CoCoIchibanya aka CoCo's Curry House. When you are stateside and you run into people who lived in Okinawa, CoCo's usually tops everyone's list of most missed things. CoCo's is a chain franchise throughout the island with some locations offering specials not found at other locations. All accept dollars or yen but only specific locations will take credit card. Linked above is an article that mentions the Foster location outside the commissary gate.
Manga Souko is a popular store that sells all manner of used merchandise. To pass this off as simply a second hand store would be a huge mistake. Manga Souko has toys, video games, game systems, trading cards, musical instruments, music CD's (they work in American players), books, electronics, clothing, shoes, pottery, antiques, etc… You can read our review here.
Plaza Shopping Center is located near Plaza Base Housing. There are clothing, furniture, and gift shops as well as gourmet food stores. The main website is https://plazahouse.net/ which provides a useful overview of the facilities. Here are some other articles covering the establishments within Plaza Shopping Center:
Plaza House Chinese Restaurant
You can always find a detailed list of reader-reviewed restaurants here on Okinawa Hai, listed by location HERE.
---
Have we missed something useful about Camp Kinser in this post? Please leave a comment with any information that can be helpful for our community!