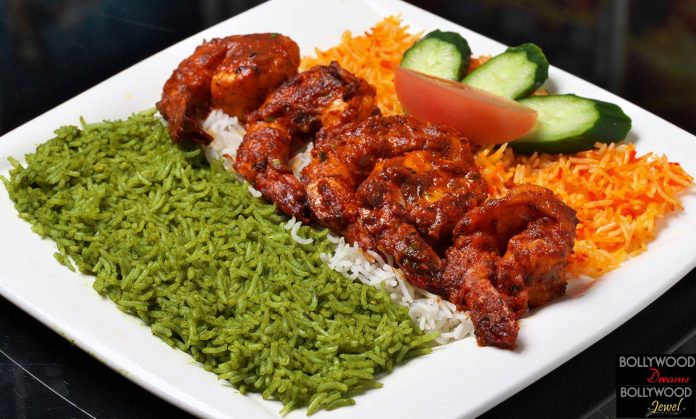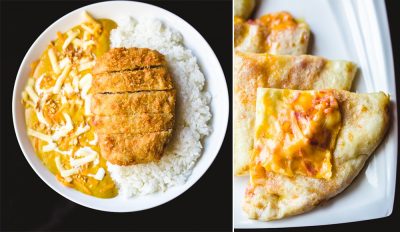 CONTRIBUTED BY: Maria Johns
Many of you may be familiar with Bollywood Dreams, but did you know they recently opened a sister restaurant, Bollywood Jewel?
Bollywood Jewel offers a gourmet spin with a side of Indian movie flair. Their newest place is located just around the corner from Bollywood Dreams but sets itself apart with a bright colorful atmosphere, a VIP room, and a completely new menu. The menu is modern Indian food coupled with fusion dishes. Did I mention the walls are dusted with sparkle and their screens feature Bollywood's latest and greatest music videos?!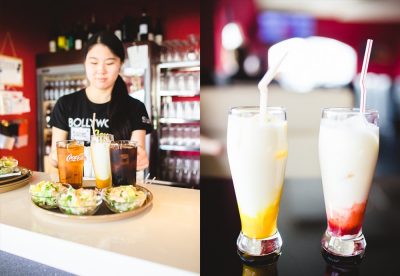 But let's get to the important part, the food. Their menu features a variety of appetizers, curries, creative naan bread as well as an extensive drink menu featuring chai teas, lassi's and delectable desserts. Their butter rich keema curry and butter naan is award-winning and should not be missed as well as the bacon cheese naan!
One bite of their fresh gourmet curry is an instant party in your mouth; the complexity of flavors, colors, and spices are unforgettable. I had the pleasure of sampling both the lunch and dinner sets complete with salad and naan,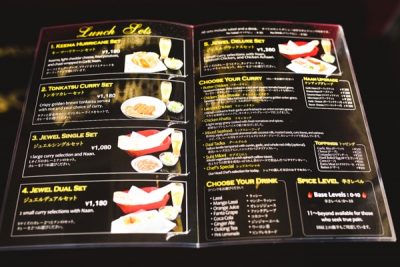 essentially a full course meal. Best of all these curries are family friendly with the heat-level made to order. Kids will fall in love with these sweet curries and leave happy and equally in love with their buttery naan bread. Lastly, don't forget to cool your palette down with their fruity mango and berry lassi's!
This new spot is a must try for Indian food lover's, come check out how Bollywood Jewel sets a high bar with their gourmet curries and creative dishes.
If you want to book a reservation please click the book now button below

 Their complete menu is available on their website:
And be sure to check out their Facebook page for special discounts, offers, and announcements.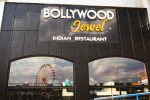 Location:
Seaside Square A10, Mihama 9-8, Chatan
Sun-Thu from

11:00-22:00

(L.O

21:30

)
Fri-Sat from

11:00-22:30

(L.O

22:00

)
Take-out service available.
Reservation Conditions:
-Reservations available for every day.
-Reserved table will be held for up to 10 minutes.
-Reservations must be made one day in advance.
-Exact time and number of adults/children is required
Accepts dollars, Yen, and card.
GPS coordinates
26.317797, 127.755614
Maria Johns
Bow & Arrow Photography