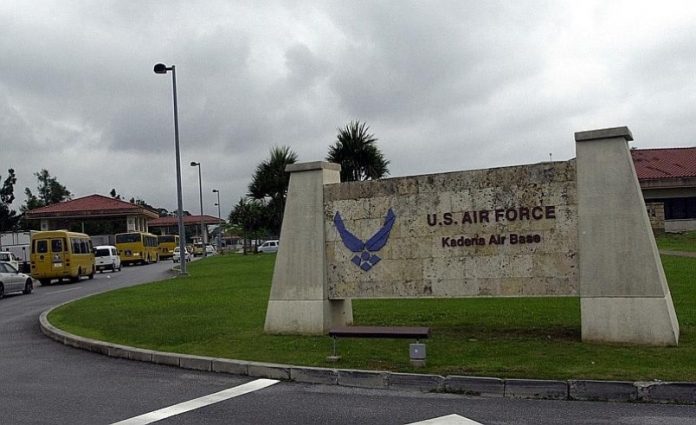 We will be publishing base reviews of all US Military Installations on Okinawa over the next few months. Many thanks to Anthony for taking on this enormous, time-intensive and incredibly helpful series for our readers!
CONTRIBUTED BY ANTHONY CAMINA
Kadena Air Base, Okinawa City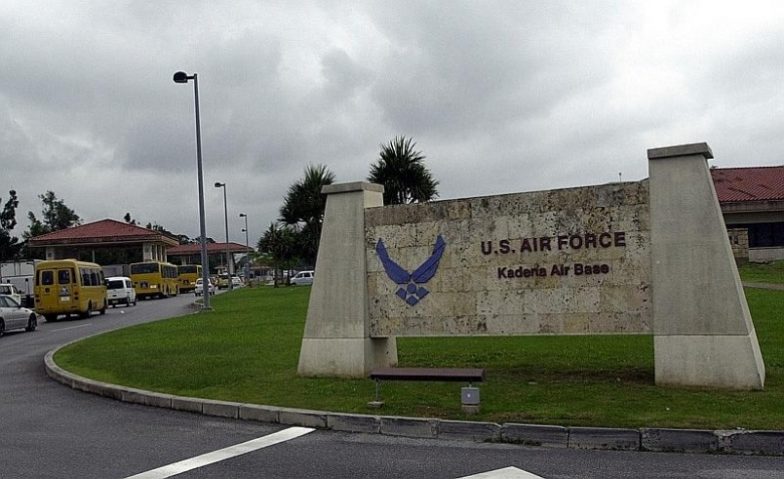 Overview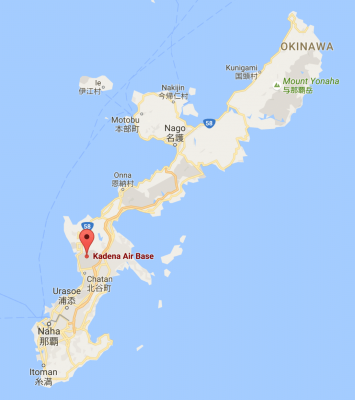 Kadena Air Base rivals only Camp Foster as one of the largest equipped support sites for Americans assigned retired, or deployed overseas. Members of all service branches live, work, play, and shop within what can be described as a small American city within several Japanese towns (Okinawa, Chatan, and Kadena). Named after the neighboring northern town on its border, Kadena's history can be traced back to April 1945 as it was one of the first major footholds for logistical support during the Battle of Okinawa. A marker in the Stearley Heights housing area commemorates the spot where General Joseph Stillwell accepted the surrender of Japanese forces in the Ryukus on September 7th, 1945.
Lodging
When you arrive in Okinawa, you have to visit the Housing Management Office. The Air Force HMO manages Military Family Housing for all service members assigned to Okinawa. This visit is necessary to obtain housing, verify your eligibility for Temporary Lodging Allowance (TLA), and receive counseling and guidance before entering into any written lease or rental/sales contract for housing. All unaccompanied service members are provided dorm or billeting assignment by their respective branches of service.
Kadena does have family housing units that range from the multiplex, single family homes to tower apartment-style quarters which the majority of have been recently renovated. All housing on Okinawa is run by the Air Force. You can read all our housing reviews for Kadena Air Base on Okinawa Hai here. For more information or floor plans, you can visit the Okinawa housing website at https://www.housing.af.mil/okinawa/
Kadena also has bachelor quarters for junior enlisted, Staff NCO, and Officer unaccompanied Airmen.
Currently, you can only live off base if your designated housing areas are 98 percent filled or above. Generally, 4 bedroom housing fills up the fastest because only the multiplex (most are newly renovated) units contain quarters that large. The single family houses are the oldest quarters in use and fall under the Tier II category, which means they are on the chopping block for renovation or demolition. The housing occupancy numbers are updated weekly by the central housing office on Kadena.
Alternatives
Kadena has two temporary lodging facilities on site, the Shogun Inn and Navy Gateway Inn and Suites. The Shogun in is a favorite among incoming families as it does have some rooms that are pet-friendly. For reservations or updated information regarding the Shogun in visit: https://af.dodlodging.net/propertys/Kadena-AB
The Navy Gateway Inn & Suites is located near the base golf course and AMC passenger terminal. This facility has also adopted a pet-friendly policy for cats and dogs weighing up to 50 pounds. Pet-friendly designated rooms are limited and will cost that guest an extra per night. For further information or reservations visit: https://ngis.dodlodging.net/propertys/CFA-Okinawa-
Shopping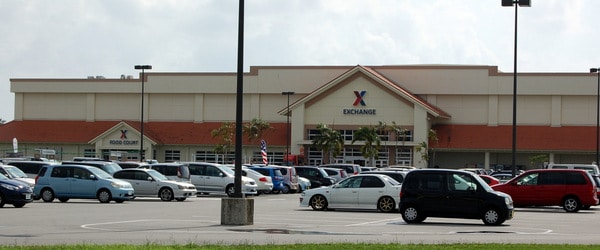 The enormous two-floor Kadena Exchange is considered one of the main epicenters on the island for the purchase of name brands and items you are familiar with back in the United States. The first floor features a mall which has a variety of shops that sell everything from flowers, haircuts, furniture, plaques, clothing, souvenirs, cell phone service, uniform items and an exchange ran the seasonal store. The Food Court is also on the first floor and houses a Popeye's, Burger King, Taco Bell, Manchu Wok, Anthony's Pizza, Subway, Charley's, and Baskin Robbins. The second floor is dedicated to the Army & Air Force Exchange Store (AAFES) retail departments. Upstairs you can find clothing, toys, shoes, household goods, tools, fitness equipment, recreational gear, sporting goods, electronics, books, movies, games and more. For further info visit: https://www.shopmyexchange.com/exchange-stores/Okinawa/OKI/Kadena/Kadena-AB-1771052

Kadena has the largest commissary on the island, which is open every day. This particular commissary has in store Wi-Fi, self-checkout lanes and a Value Mart which sell items in bulk. There is also a deli, butcher, bakery, and sushi chef onsite that one can order some fresh sushi or preorder a custom birthday cake. For more info visit: https://www.commissaries.com/stores/html/store.cfm?dodaac=HQCWAD&page=news
There are three exchange convenience stores near Gates 1, 3 and the flight line. The Olympic Express (Bldg.93) near gate 1 and Fairchild Express (Bldg.979) near gate 3 are both open 24 hours. The Fairchild Express has an adjacent unmanned gas pump that takes credit cards. For more information visit: https://www.shopmyexchange.com/exchange-stores/Okinawa/OKI/Kadena/Kadena-AB-1771052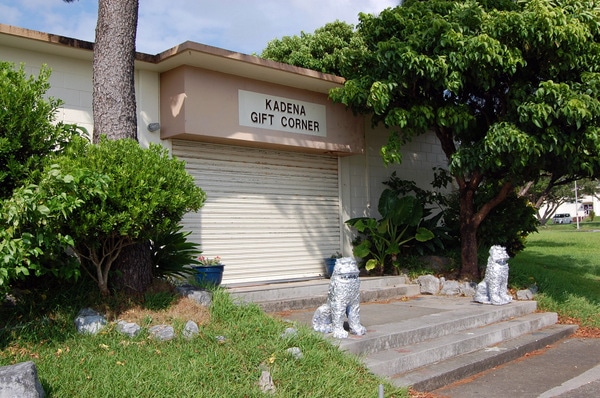 The Kadena Gift Corner is operated by the Kadena Officers Spouse Club (KOSC) who source jewelry, clothes, toys, scarves, home decorating items and furniture items from all across the globe, including Hong Kong, the Philippines, Bali, Vietnam, mainland Japan and even Germany. Located in building 436 on Kadena Airbase, across from the Exchange & Commissary. Limited operating hours; for specific details visit www.kadenagiftcorner.com
There are two financial institutions located on Kadena. Community Bank is located in building 405 and is the only of the two financial institutions that can exchange foreign currency. For hours and phone numbers visit: https://www.dodcommunitybank.com/home/locations/okinawa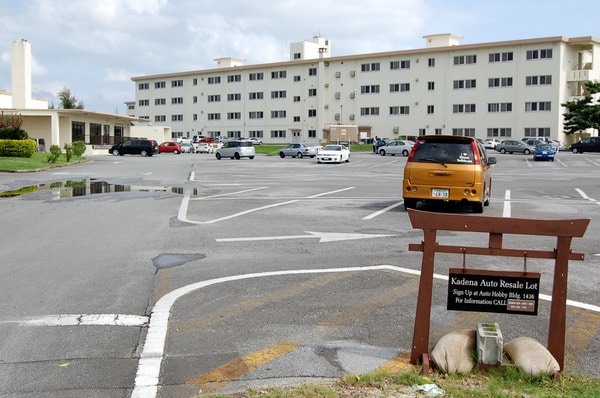 Pentagon Federal Credit Union is only found on Kadena Air Base on Okinawa. Membership is extended to individuals based on their employment, association membership, or volunteerism. The credit union is located near the Main Exchange in Bldg. 420. For more info on PenFed visit their website at https://www.penfed.org/HomePage.aspx

PSC 80 functional United States Post office located across the street from Chili's that offers retails services such as Express mail, Priority Mail, standard shipping, stamp sales, and money order sales. The post office accepts cash, credit, or debit cards. The Kadena post office also houses PO boxes which are issued only to personnel who work on the installation. Despite many misconceptions, a sponsor can reserve a PO Box for an inbound family as long as he has a copy of that inbound family's area clearance and orders. It is extremely helpful for a family to know their new mailing address before they have to move to Okinawa. This post office even has a Facebook page located here: https://www.facebook.com/KadenaPostOffice/
Uncle Sam's Attic or the Okinawa Enlisted Spouses Club (OESC) Thrift Store is located in building 859 offers terrific deals on gently used clothing, jewelry, electronics, luggage, household goods, uniform items, and other items donated to the store. The OESC is a non-profit organization that donates a majority of its profits to the American Women's Welfare Association (AWWA). The store also has volunteer opportunities for those interested in helping the community and gives in store credit known as Thrift Store Bucks.
Kadena Force Support Squadron hosts a Flea Market the first and third weekend of the month. The Flea Market is located next to the Chibana Golf Course parking lot outside of Gate 3. To reserve a seller's table you must visit the Outdoor Recreation office in building 614, behind the Risner Fitness Center. For more info scroll down to the "Life" section on this webpage: https://www.kadenafss.com/outdoor-recreation
*A note about buying furniture on Okinawa. The central location of the island in the Pacific region allows for merchants to affordably import and sell furniture made out of prized woods (sometimes antique or hand carved) such as Chinese oak, teak, teak root, maple, mango and rosewood at a small fraction of the price you would pay stateside. The best of these items are put together using dowels and pegs instead of nails and tacks. The quality furniture will be heavy and count against your weight allowance but is built to a standard seldom seen in America.
Dining
The Main Exchange food court offers franchise favorites such as Anthony's Pizza, Burger King, Charley's grilled subs, Manchu Wok, Subway, Taco Bell and Baskin Robbins.
Popeye's has its own restaurant on Kadena in building 94 across the street from the Olympic Services Mall. This location has a drive-through window. Popeye's serves Cajun style food and specializes in spicy and mild fried chicken.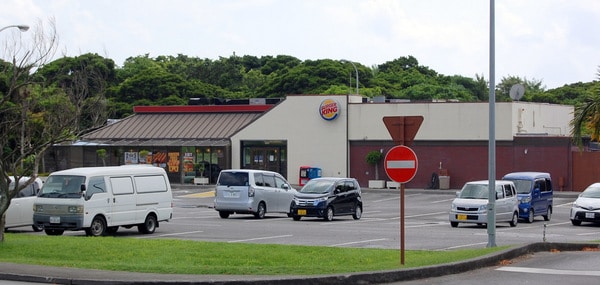 Burger King has a restaurant in building 978 across the street from the Fairchild Exchange. This location has a drive-through window that is open until 2300 Monday thru Saturday.
If you are looking to get your morning fix then you can visit the Dunkin Donuts/Baskin Robbins store in building 98. This location is opening at 0600 Monday thru Sunday. Seating is limited inside this location.
If you have questions about any of the above-mentioned Exchange sponsored dining establishments, visit: https://www.shopmyexchange.com/exchange-stores/Okinawa/OKI/Kadena/Kadena-AB-1771052

The Banyan Tree Club is located near the Main Exchange in building 431 and offers a full-service snack bar, ballroom, slot machines, Donut Express, Coffee & Internet Café, and the famous T-Bones steak house. For the latest info visit: https://www.kadenafss.com/nightlife-2/banyan-tree-club/
The Kadena Officers club is a casual dining facility which offers themed lunch and weekend brunch buffets. The facility also has a Café Latte restaurant which serves breakfast all day, Lounge, Catering, Barber Shop, Slot Machines. For more info visit: https://www.kadenafss.com/nightlife-2/kadena-officers-club/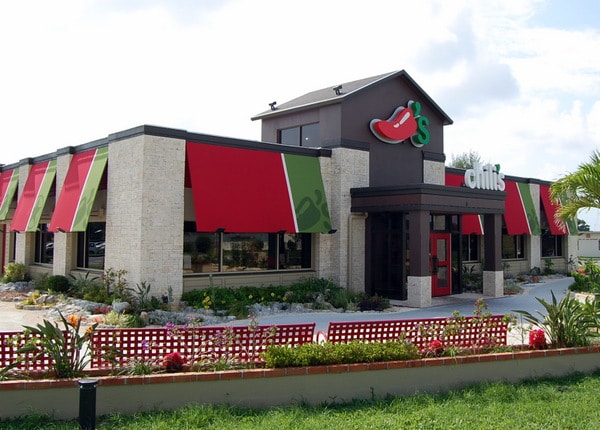 Chili's and Chili's Too. Chili's offers a newly renovated full service restaurant in building 105. Here you can find everything you would find in a stateside chili's to include the lively atmosphere and friendly service. Nearby at the installation's gate 2 USO building 337 is Chili's Too. Chili's Too is slightly scaled down and is designed for faster service for individuals on the go. My only complaint, no more chicken fried steak! Don't worry though, both locations have those famous Chili's baby back ribs. If you want current info on either restaurant visit: https://www.kadenafss.com/chilis
Jack's Place is a staple favorite on Kadena located near gate 1 in building 9950. The facility is actually two restaurants; a capable teppanyaki style steakhouse with your food cooked at your table and a gourmet dining room. The dining room is a personal favorite of this author as the food quality and price are tough to beat anywhere else on island. If you are able and have not been here you are sorely missing out. For more info visit: https://www.kadenafss.com/food/jacks-place/
The Tee House is a cleverly named restaurant located on the Kadena Golf Course in the hard to miss building 11. The food here focuses on breakfast and lunch dishes but the main draw is the gorgeous view. For more info visit: https://www.kadenafss.com/tee-house
Platter's is a café that will take you on a trip to the past with its 1950's and 1960's themed décor and atmosphere. The Café is located inside the Schilling Community Center in building 455 (across from the commissary). To view the menu and hours visit: https://www.kadenafss.com/food/platters/
The Air Power Café offers delicious food for affordable prices. Located near Gate 4 in building 3522 you can get daily specials, breakfast, and light flight sandwiches that have less than 500 calories. For a copy of the menu and latest info visit: https://www.kadenafss.com/food/air-power-cafe/
Seaside Ristorante is actually off the main base adjacent to Kadena Marina, north of Gate one off Highway 58. This facility offers ocean front dining and Italian themed dishes and seafood specialties. For hours and menus visit: https://www.kadenafss.com/seaside
Striker's Café and Brooklyn's bar are both located in the Emery Lanes bowling center. Here you can find an assortment of local Okinawan and Western favorites. The Café also has a stamp card program where if you purchase 4 burgers you get your 5th free. For more info visit: https://www.kadenafss.com/recreation/bowling/
At the time of this article writing there is a consolidated club facility being built at the location of the demolished Rocker NCO Club. Check the comments section later for details on this future project.
Recreation

Emery Lanes not only has a great café but also offers 34 lanes of bowler's heaven. The facility has a strong league program, Pro Shop, bronze level coaches, and the only Youth bowling program on island. For the latest info go to: https://www.kadenafss.com/recreation/bowling/
There is a base gym called "Risner Fitness Center" which is one of the largest on Okinawa. Located in building 109 the Risner Fitness Center offers a large variety of weight equipment, huge cardio room, track, basketball court, sauna/steam room, and juice bar. Adjacent to the main gym building are a baseball field, tennis courts, field house, and an outdoor equipment rental facility. The gyms on Okinawa also offer a variety of classes and services from Karate and aerobics to massage therapy/personal trainers. For specific information on hours or contact info, please visit: https://www.kadenafss.com/fitness
Kadena Outdoor Recreation is located behind the Risner Gym in building 614 and is a one stop shop for your adventuring and equipment rental needs. If you are looking for house cleaning services, a cave to explore, a river to trek, or even just want to sell some used items lying around the house then Kadena Outdoor Recreation has something for you. For the most current info on services visit: https://www.kadenafss.com/outdoor-recreation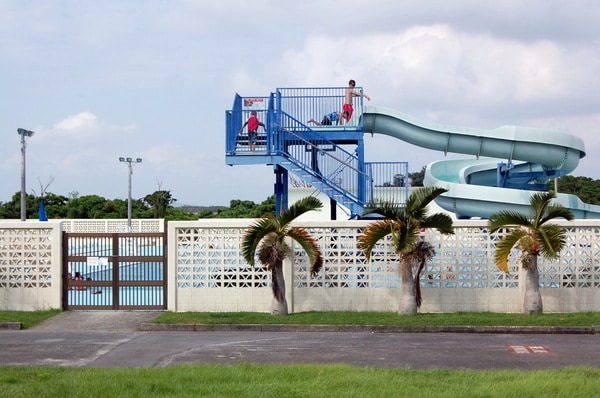 Kadena Aquatics manages two pools on base, the Fairchild Pool (Bldg. 1988) and the Hagerstrom Pool (Bldg. 501). The Fairchild pool is open year round for heated lap swim. The Hagerstrom Pool is only open seasonally but has a water slide, fun park, playground, and diving board. For further info visit: https://www.kadenafss.com/aquatics
Kadena is home to the legendary Banyan Tree Golf course and Chibana Golf Course. The Banyan Tree Course is a majestic par 72-championship layout course that is as engaging to play as it is to look at. The facility has the aforementioned Tee House Restaurant, Pro Shop, and 300 yard driving range. The smaller 9-hole Chibana course is better for those desiring a quicker game and also has a pro shop as well as the popular Chippers Snack Bar. Chibana Golf Course is located outside of gate 3 across from the Chibana housing area. For info on both courses visit: https://www.kadenafss.com/chibana-golf-course
The Schilling Community Center located in building 455 across from the base theatre. The facility has a game room, driver's education, miniature golf, free internet, gift shop, and houses Platters Café as well as Kadena Information, Tickets, and Tours. This is even a great venue to have a party or rent an event room. For further info visit: https://www.kadenafss.com/recreation/schilling-community-center/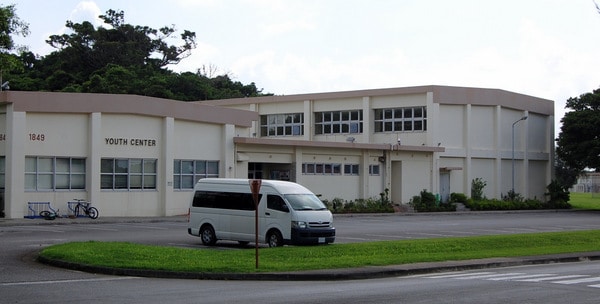 The Nakayoshi Youth Programs Center in building 449 is where you will find both Teen Center and Youth Sports Headquarters. The Teen Center offers a variety of clubs, field trips, and special events such as dances or lock inns. For more info visit: https://www.kadenafss.com/teen-center
Kadena Marina is located off base about one mile north of gate 1 off Highway 58. This site has a beach area with picnic facilities, scuba shop, boat/jet ski rentals, boat trips, and watercraft storage. Here you can also attend scuba diving and certification class. For more info visit: https://www.kadenafss.com/marina
Kadena's theater is conveniently located near the Schilling Community Center. This location tends to have more showings than most other camps and does play 3D movies. For current prices and show, times visit the Exchange Reel Time website at https://www.shopmyexchange.com/reel-time-theatres/Kadena-AB-1771052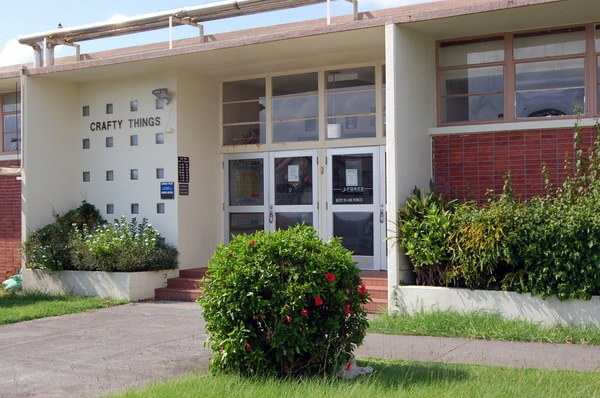 The Arts and Crafts Center sells a multitude of items needed to complete most creative projects. The center is organized into themed sections named Crafty Things, Mud Factory, Keepsakes Plus, Frame Works, Balloon Corner, and Wooden Solutions which specializes in farewell gifts. For more info visit: https://www.kadenafss.com/arts-crafts-center
The Kadena USO is located near gate 2 in building 337. Here you can find a multimedia room, computers, Wi-Fi, lounge, snacks, special event space and the United Through Reading's Military Program. In this location, you will also find Chili's Too and the GI Bill Pay office. Kadena also has a small satellite USO in the AMC passenger terminal. For more info about the Kadena USO visit: https://okinawa.uso.org/kadena
Education

Kadena has seven DODEA schools in the camp. They are Amelia Earhart Intermediate School, Bob Hope Primary School, Kadena Elementary School, Kadena High School, Kadena Middle School, Ryukyu Middle School, and Stearley Heights Elementary School.

All the DODEA schools on the island are considered to be among safest and highest performing in the nation. For this particular reason, Okinawa is considered a duty station of choice for families with school age children. For more information visit: https://www.dodea.edu/Pacific/Okinawa/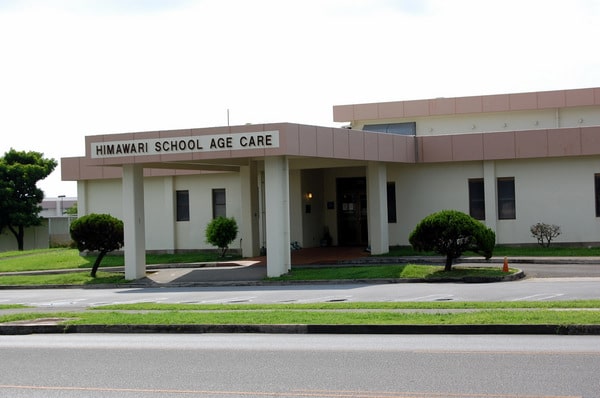 There are a variety of programs for younger children such as two Child Development Centers, Niko Niko in building 334 and Wakaba in building 132. School age care can also be found at the Himawari center in building 439 near the Olympic Shopping Mall and Shima No Ko center in building 4081 near gate 3. For further info visit: https://www.kadenafss.com/youth-center
The Education and Training Center (building 59) offers Dantes and CLEP testing as well as various lifelong learning and transitional classes offered by Kadena FSS. The education center contains offices manned by representatives from the main College Campuses offered on Okinawa as well as flyers and literature from various online campuses. For more info on the education options on Kadena visit: https://www.kadenafss.com/education-training-center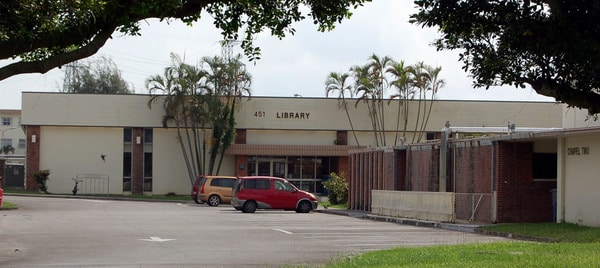 There is a Kadena FSS run library on Kadena that checks out books, movies, and E-books. There are also a variety of resources on site such as a children's book corner, computer access, Wi-Fi, printers, and language programs. For more info on all the great programs the Library offers visit: https://www.kadenafss.com/library
Unique Attractions or Services
Kadena has an Aero Club which offers aerial tours, aircraft rental and flight lessons. For more info visit: https://www.kadenafss.com/recreation/aero-club/
Air Mobility Command (AMC) offers space available travel to various locations in the continental United States and other areas in the Pacific. If you have a flexible schedule and an adventurous spirit then space A travel could be an exciting and affordable option for air travel. You can visit the main website at: https://www.kadena.af.mil/Home/AMC
Or you can use this optional site which has an abundance of information on Space Available travel. https://www.spacea.net/kadena-ab
Kadena also has the main driver's education program on island. It is an American Driver and Traffic Safety Education Association certified course which is a 45 hour intensive class. The Driver's Education program can be found at the Schilling Community Center. For more info visit the Driver's Ed tab at: https://www.kadenafss.com/recreation/schilling-community-center/
*A note on driving on Okinawa. There are a few differences about driving in Japan aside from the obvious shift to the left side of the street. One difference is that local drivers on island tend to drive extremely cautiously, sometimes to a fault. This can be a culture shock to westerners who are used to traffic patterns that maintain a very fast flow. If a Japanese diver is unsure or unsafe, they tend to slow down or brake.
For an American, this can seem like they brake for no apparent reason, which can be frustrating. Proper driving etiquette in Okinawa is also to flash your hazard lights as a "thank you", or "sorry" gesture to other drivers. You will see this when you let someone in the road in front of you or sometimes if you are actually cut off by a local driver who might not have seen you. Before you drive angry look for the flashing hazard gesture and consider adopting it yourself to help diffuse road tension.
Family Services
The Airman and Family Readiness Center is located in building 220 and hosts a variety of services such as the Exceptional Family Member Program (EFMP), Air Force Aid Society, Casualty Assistance, Volunteer Services, and a Loan Locker. For more info visit: https://www.kadenafss.com/school-liaison
Medical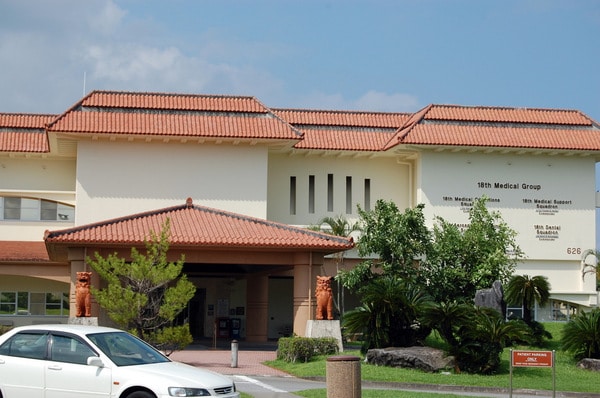 The 18th Medical Group has a large clinic in building 626 that services active duty, family members, and authorized patrons. The Kadena Medical Clinic offers capable services in areas ranging from Dental care to Flight Medicine and Women's health. For all the latest info or to make an appointment visit: https://www.kadena.af.mil/Home/Kadena-Medical-Clinic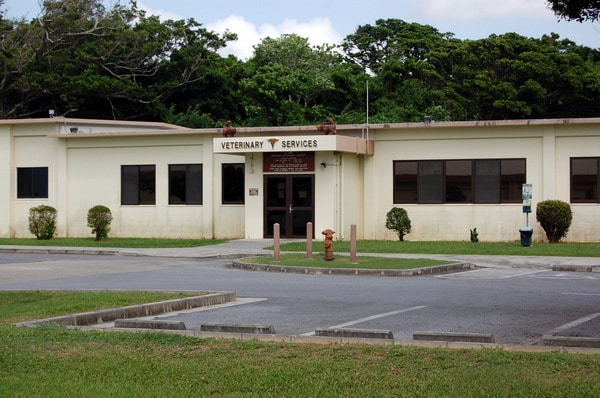 The Kadena Veterinary Treatment Facility is the only military-run vet clinic on the island. Because of this, the facility can be very busy, especially during PCS season. Despite the high tempo, the customer service here is quite good. The clinic is located in building 731 near Ryukyu Middle School. For more info visit: https://www.facebook.com/OkinawaVeterinaryActivity
Okinawa is also now home to a new U.S. Naval Hospital located on the adjacent Camp Foster. This facility is not the only state of the art but is currently the largest overseas hospital in the United States Navy. Located in building 960 on Camp Foster, this complex is almost a base within a camp. The Naval Hospital Okinawa is online at https://www.med.navy.mil
The Naval Hospital has its own exchange, barber shop, gift shop, coffee shop and subway restaurant. Hours for the AAFES ran establishments can be found under "Hospital Exchange Facilities" at https://www.shopmyexchange.com/exchange-stores/United%20States/AP/APO/Camp-Foster-(Okinawa)-1771001.
Transportation/Car Care
As far as the automotive care you have two options on Kadena. The first is the Kadena Auto Hobby Center located behind the housing office in building 1436. The Auto Hobby Center offers a variety of services such as repairs, towing, insurance, and an Auto Resale lot. For more info visit: https://www.kadenafss.com/recreation/auto-hobby/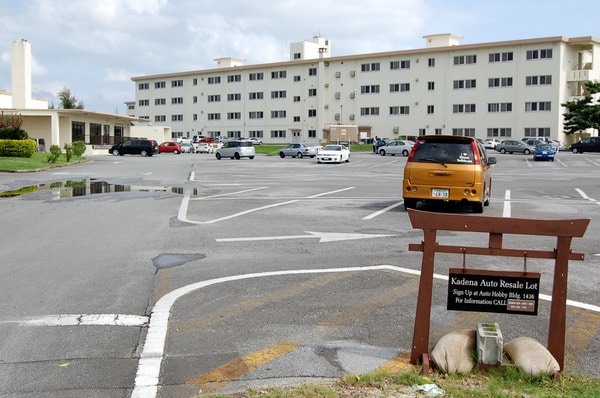 The Exchange run Kadena Car Care Center in building 218 is also a fully functional automotive repair facility. Here you can get everything from an oil change to a car wash. This is also the largest commercial gas refueling facility on base. For hours or contact info visit: https://www.shopmyexchange.com/exchange-stores/Okinawa/OKI/Kadena/Kadena-AB-1771052
There are various taxi services available in the area. Here is a useful article from Staci on the subject: https://okinawahai.com/taxis-and-thong/
Popular Nearby Attractions
There are an enormous amount of restaurants, parks, and tourist attractions that can be enjoyed near Kadena. Below are but a few suggestions by fellow Okinawa Hai alumni. These articles are a great resource to get you started, but remember to pay it forward when you find that special gem by writing your own Okinawa Hai review. If your review is accepted you can earn a little extra spending cash and work toward getting your name and bio on our "About Us" page. Instructions on how our submissions process works can be found here: https://okinawahai.com/submissions/
If you are looking for places to eat around the island, check out our "To Eat Index: by location."
Home too many Americans who decide to live off base is the Sunabe Seawall area. Beautiful and conveniently located outside Kadena Gate One, it is the closest thing to a Southern California Boardwalk as you're going to get on island. Natasha wrote about her experiences here: https://okinawahai.com/dining-on-the-sunabe-seawall/
One place synonymous with Kadena is the delicious Gordies Hamburger Café. Here is an older article by Suzy about the original location. https://okinawahai.com/gordies-hamburger/
Between Okinawa gate 1 and 2 is a local favorite Izakaya style restaurant called Kitakaisen. This establishment is ideal for big social gatherings or unit farewells as it has a large seating area with long tables. This facility is actually located in the Chatan Sports Center. Julia wrote a great review here: https://okinawahai.com/kitakaisen/
One of the most famous Sushi Chefs on island has a restaurant that bears his name. This island staple is Yoshihachi or "Yoshi's." Many consider visiting Yoshi's a must do activity when visiting Okinawa and if you visit his restaurant, you will see why. Marie Propes breaks things down in this article: https://okinawahai.com/yoshihachi-yoshis/
One of the most popular places in Okinawa is American Village in Chatan. Within this area you can find many restaurants, stores, and recreational activities to fill your day. Louise Dupuy gives a great overview here: https://okinawahai.com/mihama-american-village/
For those wanting a dose of traditional Okinawan culture, then Ryukyu Mura would fit the bill. Marissa Matsuzaki wrote a great article about this charming park here: https://okinawahai.com/ryukyu-mura/
Bios on the Hill is a nature themed park with boat rides, cart rides, petting zoos, tree houses and obstacles to navigate. A few years ago Mary wrote about her experience. https://okinawahai.com/bios-on-the-hill/
Onna Village has a large culture center north of Kadena which has a museum, farmer's market, castle ruins, and outdoor food court. For more info you can read Jennifer Giles article here: https://okinawahai.com/onna-station-market-onna-village-culture-and-information-center/
Main City Shopping Mall is actually part of the San A chain of department stores and has many sister malls across the island. Here you can find groceries, toys, clothes, a hundred yen store, food court, restaurants, and specialty shops. This particular location also has a currency exchange machine next to Mister Donut. There is a facebook page dedicated to Main City here: https://www.facebook.com/pages/San-A-Main-City/108357475903292
If you really want a treat, visit Marino's Italian restaurant located in the parking lot of Main City. Marino's has brick oven pizzas and unlimited fountain drinks, juice, and coffee if you get a set. If you get a set or course meal you also get to pick 3 desserts from the cooler. My personal favorite here is the Parminara, which is like carbonara pasta except it is made in front of you in a full sized parmesan wheel of cheese. It is soooo good. Kelly Race did an article on Marino's here: https://okinawahai.com/marinos-italian/
A personal family favorite now located only outside Kadena is Wing King. There are a large variety of sauces and the drumettes are larger and meatier than most competitors on or off base. Kelly Race wrote a review a few years ago which you can find here: https://okinawahai.com/wing-king/
If you want to avoid the crowds at the base vet you can visit Animal Hospital 22. These are a chain of veterinary clinics with the largest being Vets Park outside Kadena near the Eagle Lodge. Vets Park offers a generous amount of services from a pet store, dog run, and spa to a café where you can order a treat for yourself or your furry companion. The company has an English friendly webpage here: https://en.animalhospital22.jp/
Liz Smith wrote a review for us about her experiences at the Okinawa City branch "ANEX." Both locations have friendly English speaking staff. I personally prefer the smaller annex which is not as grand but puts more focus on actual veterinary care. You can read Liz's review here. https://okinawahai.com/animal-hospital-22-emergency-clinic/